Achieving vertical start-ups in capital expenditure (CapEx) projects is no longer aspirational. It is a necessity, and every stakeholder—internally and externally—must get onboard with that reality. At the present time, capital projects are facing significant headwinds. Labor, material, and transportation shortages have led to extended lead times, missed shipping dates, and increased costs. Couple these with an ever-increasing demand to meet all business and customer requirements, and it is no wonder that failure to deliver vertical start-ups is not an option.
In a recent FSO Institute Manufacturing Health Survey, 60% of those surveyed agree that their company consistently uses project management practices. It is important to note that only 5% strongly agree. However, another 33% disagree that the consistent use of project management is being effectively utilized.
With that backdrop and an obvious opportunity for improvement, FSO Institute asked three industry executives for their views on bringing CapEx projects to operational reliability through vertical start-ups:
• Scott Spencer, president and COO, Island Abbey Food Science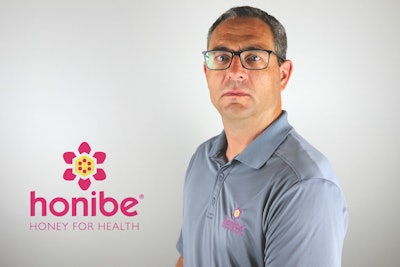 • Mark Hanley, senior corporate asset reliability manager, Land O'Lakes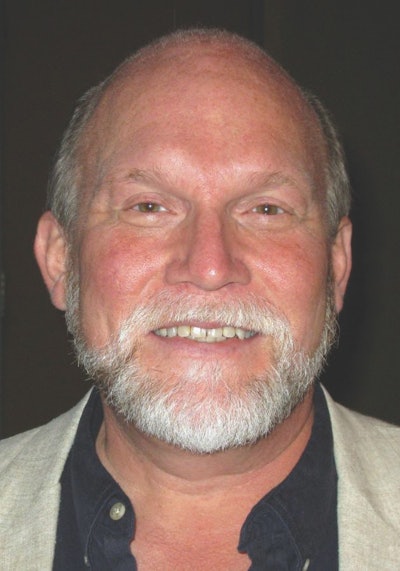 • Josh Becker, product manager–bakery and confection, Harpak-ULMA Packaging
FSO: What do you see as the two or three key challenges affecting your achievement of vertical start-ups in today's capital project marketplace?
Spencer: 1. Operator training: The equipment will be coming from overseas, so there will be limited opportunity for training associates before the equipment is installed. The equipment is technically advanced over what we currently use, and there will need to be significant upskilling of team members.
2. Formula adoption: We will be moving from a completely batch process to a more automated batch-continuous process that requires modifications to our formulas. This is in progress with the vendor on some formulations, but additional testing will need to be done once the equipment is installed. This will be a challenge in our regulated and co-manufacturing environment, as significant formulation changes may need to be resubmitted to Health Canada for Natural Product Number approval, and all changes to co-manufactured product will have to be approved by customers.
3. Process changes: The equipment represents a fivefold increase in throughput that will dramatically change how we operate on a daily basis. This could increase scrap and waste, alter the timing of runs, and otherwise have an impact on a vertical start-up.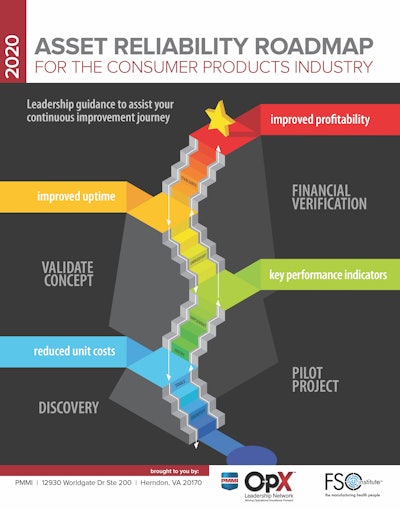 Hanley: 1. Asset reliability's role in capital projects: This is more than merely being informed of a planned capital expenditure; this is asset reliability having a seat at the table. Achieving vertical start-up on any capital project is challenging at best. It requires teamwork, insights from key stakeholders, and a commitment to improved processes to deliver the intended results. With early equipment management, you are engaging the team members to focus on equipment performance long after the capital project is closed out, from the first day of production with predictable operational reliability in product quality and performance.
2. Standardization of critical assets: I can best describe this with an example. If our plants are standardized on butter printers in all dairy plants, then the benefits accrue due to reliable uptime performance, as operators and maintenance technicians know what to do and how to do it. But if, during the project, the decision is made to deviate from this standard (for a presumed business advantage), the start-up and ongoing performance of that equipment are disappointing. More training and operational oversight are required. This is certainly one important reason to be engaged in the conceptual phase of a project.
Becker offers his unique perspective from being both an engineering manager for Hershey and Bimbo, as well as working for an OEM.
1. Integrating systems: This can be quite challenging for the customer and OEM. There is a need to validate the capability and bring to the surface any issues centered around the integration of third-party systems. During factory acceptance tests (FATs) for one piece of equipment, it may not be possible to include other systems. So, planning with full recognition that this must be done on-site can do much to mitigate conflicts, but it is not foolproof and can cause delays to a vertical start-up.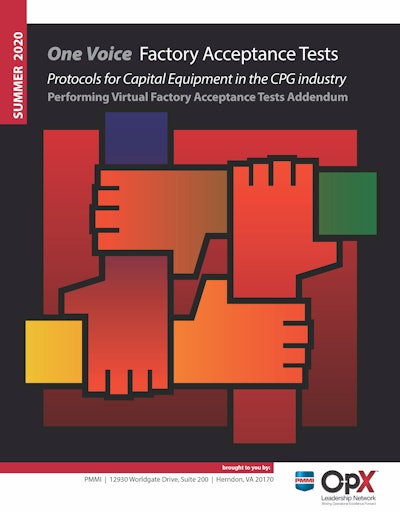 2. Facility drawings: As many projects are equipment replacements, too often, the facility drawings may not be the most current and/or just do not contain all the potential obstructions. Two-dimensional facility drawings do not always show the utility infrastructure, leading to the lack of a three-dimensional perspective that can identify interferences that can impede efficient installation. It reinforces how important site visits are to evaluate all possible obstruction points.
3. Contractors: With existing operations and the tight restrictions on available schedule to prevent interfering with production, it is critical to have experienced subcontractors (e.g., riggers) that are proven planners and provide them with detailed task schedules, so that when implementation of the demo plan begins, there is a seamless process to achieve the reinstall of the new equipment.
FSO: How would you quantify the value of achieving vertical start-up in your major capital project? What does it mean to your company?
Spencer: 1. It's important to note that we can maintain our existing equipment in operation during installation and start-up of the new equipment. While this is a replacement for existing capacity, the existing equipment is not being relocated for the installation, and, therefore, customer service is not expected to be impacted.
2. Cost of goods sold (COGS): The new equipment represents a fivefold increase in throughput with the same or similar number of operators. Any delay in reaching target throughput will impact COGS negatively. Additionally, the existing equipment will be in operation during start-up to maintain customer service, so delays in start-up will cause two crews to be running and further impact COGS.
3. Delays in later phases of the project: While the existing equipment will remain in place to maintain customer service, later phases of the project, including installation of bottling capacity and building Good Manufacturing Practice (GMP) improvements, require the existing equipment to be removed from the building. Therefore, delays on start-up may delay later phases of the project and could impact key performance indicators (KPIs) like customer service.
Hanley: 1. First hour full power (FHFP): To meet the business capacity requirements, FHFP is crucial. Consider a project replacing several critical assets within a line. There is a limited amount of time to remove, replace, and then become fully operational. Being unable to validate in advance that the integration of the new with the existing equipment will be in harmonization makes it less likely to reach FHFP. The value of achieving vertical start-up can be measured in unrecoverable downtime production losses.
2. Additionally, to provide leadership with a view into the start-up, a way of tracking the events during the start-up and a way to measure the start-up against the expected throughput need to be developed and used.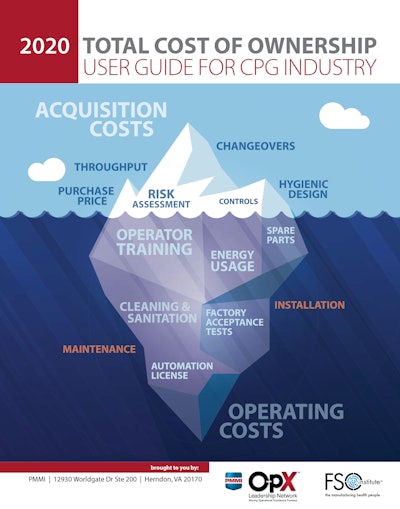 Becker: 1. Mandatory vertical start-ups: In the baking industry, particularly with fresh baked products, achieving vertical start-ups is mandatory. Commitments to customers are based on project schedules and anticipated supply chain requirements. If the project schedule slips, then the baker risks not having ample supply on customer shelves, leaving open the real opportunity to lose the retailer's business! To carry this example one step further, for the OEM that misses the vertical start-up, the cost implications are major. Not only does the OEM have to spend out-of-budget service technician time, but it also impacts another customer since the service tech is not available. However, when a vertical start-up is achieved, the value is infinite, as it opens future opportunities with that customer and potentially others as well.
FSO: Can you share some examples of how you and your OEMs have used OpX best practices documents—specifically developed to improve capital project delivery?
Spencer: 1. Virtual FAT (vFAT) and FAT work products will be used for accepting the equipment. Currently, a vFAT is expected to be done in the July/August timeframe and an FAT in October when travel is acceptable.
2. More long term, Island Abbey Food Science has used the OpX OEE Guidelines as both a training tool and for development of our production KPIs and tracking systems. This will continue with new equipment, and the same OEE Guidelines will be used.
Hanley: 1. The Asset Reliability Roadmap: As a participant in the development of the OpX Asset Reliability Roadmap, I believe it provides great insights and guidance that can be applied to any organization. For example, the Asset Reliability Opportunity Calculator has been used in discussions with OEMs to help develop improvements to their equipment. In one case, we demonstrated the in-plant adaptations we made to an existing asset. When the OEM can see the accrued benefit to the processor in operational performance, it can more effectively engineer solutions for our company, as well as other clients.
2. By blending the roadmap with the other OpX solutions, such as total cost of ownership, sanitary design, and workforce engagement, roadblocks can be all but eliminated, and a successful project conclusion can be achieved.
Becker: In my opinion, there are three OpX best practices that are quite valuable to our client engagements: request for proposal (RFP), FAT, and remote access. First is RFP, as it sets the stage for establishing clarity in what the customer is expecting and what the OEM is going to deliver. Simply put, the better the scope and deliverables are defined, the better the solution (equipment and services), and the better opportunity to achieve a vertical start-up.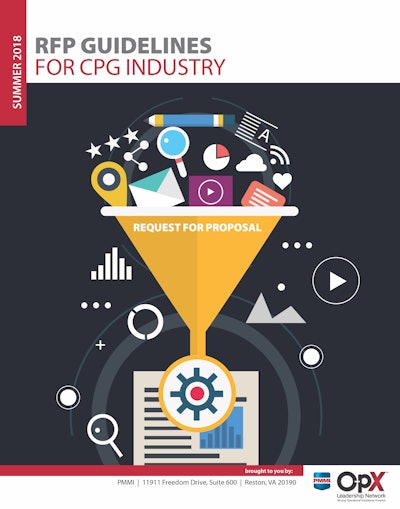 Planning for the FAT demands attention to detail. A failed FAT will almost certainly assure that the project will not achieve a vertical start-up. It's even more important with a vFAT. It must be recognized that not being there in person can open the project up to delays. OEMs have done a great job managing the vFAT to deliver the best equipment and systems to their customers, but they do not always think like the end user/customer. Finally, having remote access provides a lifeline when additional expertise is needed to solve site-related issues.
PACK EXPO Las Vegas and Healthcare Packaging EXPO (Sept. 27-29, Las Vegas Convention Center) will reunite the packaging and processing community. With over 1400 exhibitors, no other event in 2021 will bring together a more comprehensive gathering of suppliers offering new products, technologies and solutions. Attendee registration is now open.
Companies in this article