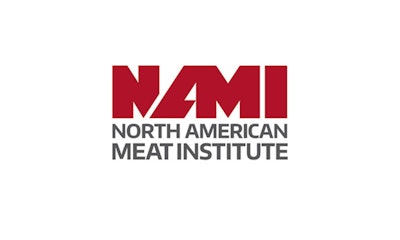 The North American Meat Institute is urging federal authorities to highly prioritize COVID-19 vaccination for the men and women who work in the meat and poultry industry, following healthcare workers and those in long-term care facilities.
Meat Institute President and CEO Julie Anna Potts stated, "The men and women of the meat and poultry industry help keep America's grocery stores stocked and our farm economy working. They should be highly prioritized for COVID-19 vaccination, following our nation's brave healthcare workers."
Some institute members are volunteering state-of-the-art cold storage facilities to assist in the nationwide rollout of vaccines that must be kept frozen. Companies' existing infrastructure, including health services for employees, daily health screenings, and information for employees encouraging vaccination, will also facilitate efficient delivery of the COVID-19 vaccine.