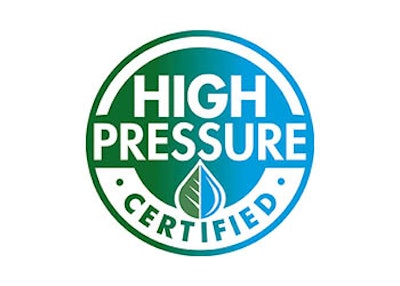 A little less than a year ago, a group of industry stakeholders began creating a voice and advocacy for high pressure processing and called itself the Cold Pressure Council (CPC). Its mission is to lead, facilitate and promote industry standardization, user education and consumer awareness for high pressure processing (HPP). Founding members include American Pasteurization, Campbell Soup, Evolution Fresh, Good Foods, Hiperbaric, JBT, Avure, SUJA, Universal Pure and West Liberty Foods.
"We're in the middle of a wonderful and exciting time with HPP," says Jeff Williams, chairman of the council and CEO of Avure. HPP is currently a $12 billion- a-year retail industry and has gained considerable traction over the last two decades. North America holds almost 60 percent of the global HPP market, followed by Europe at 25 percent, Asia at 10 percent, Africa at 1 percent and smaller installations in South American and Australia.
According to Williams, meat and poultry is the largest segment, followed by juices and beverages, and fruits, vegetables and dips. "Not only are we a part of a large and rapidly growing market, it's a very diverse segment," he says.
"The key thing we have been working on is creation of a high pressure certified logo program," says Williams. The logo shown here will be available only to Cold Pressure Council members and only if there's been verification of the proper use of HPP.
The council is establishing guidelines for use of the logo based on members' application categories. Once a member's process, HACCP plan and validation studies are in good standing and verified by a third party, members can license the use of the High Pressure Certified logo. In fact, CPC expects major brands to start using the logo in spring 2018
CPC has already completed its juice guidelines and plans to complete other product guidelines before the end of the year. Certification will ensure the processes already in place are effective and being used properly by companies that want to place the logo on their products.
"I need to be really clear," says Williams. "This is going to be a license program, and there is a small fee for each SKU. It must be annually audited by an outside firm." The licensing fee is $250 per year per SKU, he adds.
CPC is now ready for others to become members. It offers three levels of memberships. A general membership for $3,000 a year covers companies that have and use HPP equipment, such as machinery manufacturers and processors. The associate level membership is $4,500 a year for suppliers to the industry of products such as materials, components, packaging materials and other types of systems needed when using HPP. A noncommercial organization membership level accommodates government and university staff or other noncommercial professionals.
In the next six months or so, CPC plans to start collaboration with FDA and USDA to help create more consistent ruling and enforcement across the country.
CPC also plans to address consumer education and messaging. "Ultimately, we'd love to have the logo be seen as a value to the consumer and one the consumer recognizes, just like if it's an organic product or non-GMO," says Williams.
The council is focusing on North America now, but it has long-term plans to become a global organization.
For more information about the council, visit http://coldpressurecouncil.org.
Companies in this article
Videos from Hiperbaric - High Pressure Processing