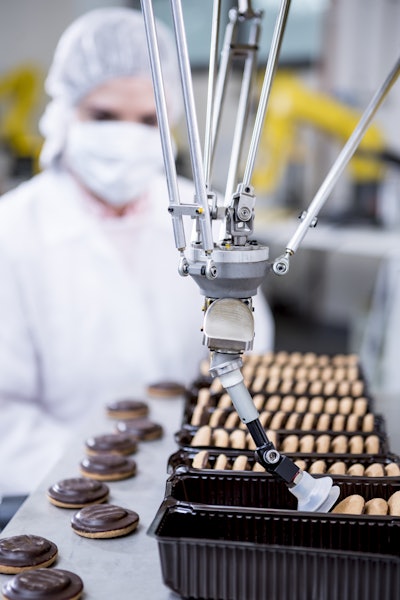 Sustainable packaging
Most study respondents are not using sustainable materials yet, and those that have tested more lightweight or recycled materials (e.g. paperboard containing a percentage of "post-consumer material") have had issues achieving top machine speeds.
Technology
CPGs may benefit from continuous-motion top-loading fillers, cartoners and case packers.
Machines available can be too expensive according to some CPGs.
More innovation is needed with vision technology & robotics.
Other interviewees would like to see a more efficient process to extract and analyze equipment data.
Supply chain
Beyond retail-based issues such as smaller cases, some CPGs are concerned with the rising costs of transportation. Rising costs in other areas like fuel put more pressure on the plant personnel to deliver machine efficiency to achieve cost savings.
Chips & E-Commerce
As online sales increase significantly, one leading chip company is looking for a packaging solution for larger bags. Since they do not have the luxury of being protected by multi-pack packaging (small bags often shipped in a multi-pack), snacking chips often get crushed when shipped through this channel.
Bars, Fruit snacks (dried fruit) and fresh snacks
CPGs mention material issues with see-through packaging for perishable snacks – to get the right barriers in place to preserve the freshness of the food.
Fruit snacks like apple sauces drip and create cleaning issues, while sticky bars like granola are slowing down internal filler speeds.
CPGs expressed the need to have tighter mechanical seals & "less dripping" zones on processing and primary packaging machines, as well as equipment that can be completely washed down.
Combination snacks (meat/cheese snacks, etc.)
Issues have been reported with tray sealing equipment for recyclable PET trays. At top machine speeds, "seal heads have been breaking."
For more details about the Snack Foods market packaging and processing industry, download the FREE Executive Summary, or access the full report here.

Source: PMMI Business Intelligence "Snack Foods – Packaging and Processing Market Assessment and Trends 2018"