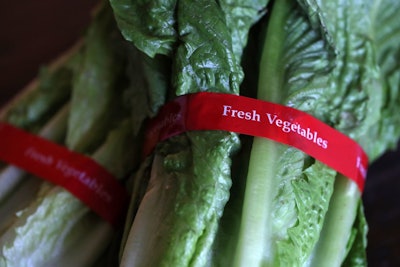 While there's still some confusion and questions about what blockchain means to manufacturing, the industry is starting to see some action in this area, specifically around supply chain tracking.
First, a reminder of what blockchain isn't—and is—to the manufacturing community. It isn't referring to cryptocurrencies, like Bitcoin, per se. It is the technology that underpins cryptocurrencies, but can also be used for many other applications by providing a secure, decentralized approach to distributing digital information in a way that can be shared but not modified.
"It's an immutable database of ordered transactions, roughly like a financial ledger. These transactions can be literal debits and credits, like the original Bitcoin, but for other blockchains it has expanded to include any data that you want to put on the blockchain such as pictures, weather reports, purchase orders, all ordered in a sequence," says Bill McBeath, chief research officer at ChainLink Research. "And it is shared, so multiple entities see the same data as a single version of the truth. This is the most powerful part of blockchain. Without blockchain, you end up with discrepancies between systems. One company with its own ERP system might send an EDI message or PDF to another company to order [supplies], but when they put it into their system, the data may be converted, incorrectly keyed-in, or interpreted so it is not necessarily the same. With the blockchain, everyone sees exactly the same data."
While McBeath says enterprise applications for blockchain are still in the early stages and not yet mature, there is currently a lot of investment and development. The pieces are starting to come together and there are encouraging offerings on the horizon.
IBM Food Trust, for example, uses blockchain technology to create visibility and accountability in the food supply chain by connecting growers, processors, distributors and retailers through a permissioned, permanent and shared record of food system data. It can track food from source to consumer for safety and regulatory compliance. It provides shared data in an immutable ledger to ensure the quality of products. And it adds transparency and specificity about the sourcing of food products to build brand trust.
This Software-as-a-Service (Saas) food ecosystem has been available for almost two years in testing, during which millions of individual food products have been tracked by retailers and suppliers, IBM claims. Then in October of last year, IBM announced that global retailer Carrefour, which has more than 12,000 stores in 33 countries, will use the IBM Food Trust blockchain network. Carrefour stores will initially use the system to highlight consumers' confidence in a number of Carrefour-branded products, which will expand to all Carrefour brands worldwide by 2022.
In addition to Carrefour, other organizations joining IBM Food Trust include: Topco Associates, LLC, a cooperative representing 49 members, reaching over 15,000 stores and 65 million weekly customers; retailer-owned cooperative Wakefern Food Corp., representing 50 member companies and 349 stores; and suppliers including BeefChain, Dennick Fruit Source, Scoular and Smithfield.
And then there's Walmart, which recently announced it will be using IBM Food Trust as the foundation for the blockchain-enabled Walmart Food Traceability Initiative. The focus, for now, is on its leafy green suppliers. Prompted by E. coli outbreaks, including the latest related to romaine lettuce, Walmart has been pilot testing IBM Food Trust as a way to quickly trace products back to the source after an outbreak.
In September, Walmart sent a letter to all of its leafy green suppliers noting that: "All fresh leafy greens suppliers are expected to be able to trace their products back to the farm(s) (by production lot) in seconds – not days. To do this, suppliers will be required to capture digital, end-to-end traceability event information using the IBM Food Trust network."
This is to be rolled out in two phases, with direct suppliers required to conform to one-step back traceability on the blockchain network by Jan. 31, 2019. And other suppliers are expected to work within their vertical systems or with suppliers to enable end-to-end traceability back to the farm by Sept. 30, 2019.
Of course, this all sounds reminiscent of the Walmart RFID debacle. But while Walmart is mandating the change, the company claims it is not making its suppliers invest in costly infrastructure that brings no value to them, noting in its letter to suppliers, "To assist you in meeting this new Walmart business requirement, we have worked closely with IBM and other food companies to create a user-friendly, low-cost, blockchain-enabled traceability solution that meets our requirements and creates shared value for the entire leafy green farm to table continuum."
Of course, nobody wants to be told what to do. But in this case, food safety is important and blockchain appears to be the right technology to get the job done. Time will tell.