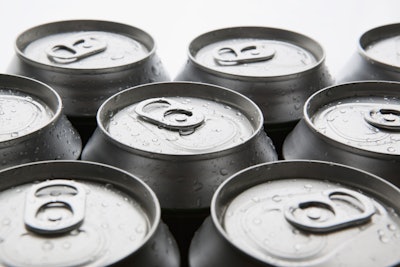 "Craft Breweries and Distilleries: Machinery and Automation Trends," states that the size of the craft producer often determines the way contractors are used. For small producers, contractors may supplement production to keep up with demand without having to expand production capabilities. The contractor may perform all aspects of production – brewing/distilling, filling, labeling – while some contractors perform only brewing/distilling services.
Alternatively, very small craft producers may opt to have their product produced entirely by a contractor, rather than invest in production equipment and a facility. Small craft distillers in particular are utilizing this model to take advantage of the rising consumer demand for pre-mixed packaged cocktails made with craft spirits.
Some craft producers without a canning line will contract out canning operations if they are reluctant to invest in a line. A mobile canning line, referred to as "Cans on the run," brings an entire canning line to the production location on a truck.
Some large breweries are acting as contract can fillers for SMEs who only have bottle filling capabilities. Mobile canning is expensive, though, when compared to other packaging options. Utilizing a larger producer's canning line also means working around their production schedule, and as more SME craft producers switch to cans, a compact, lower cost canning line could be beneficial.
Large craft producers tend to utilize contractors to test out small batches of new product varieties or new packaging formats. By contracting new product types and flavors, craft producers avoid juggling short runs and eliminate the risk of cross contamination on their production machines.
To learn more about craft beer and craft spirits markets, download the FREE white paper here.
Source: PMMI Business Intelligence, "Craft Breweries and Distilleries: Machinery and Automation Trends."
Learn more about craft brew and craft spirit packaging solutions at PACK EXPO Las Vegas, September 23-25, 2019. Also, check out the digital edition of Packaging World's "Packaging for Craft Brewing" supplement.