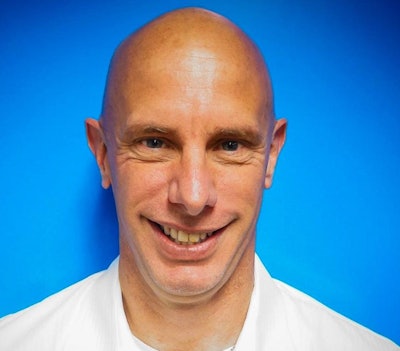 When did Hershey announce its sustainability goals around packaging material reduction?
Greg Gressel:
We initiated our environmental sustainability goals starting in 2016 and officially announced each goal with the release of our 2016 CSR Report. Starting in 2016, these goals included reducing greenhouse gas emissions, water use, waste, and packaging by 25% by 2025. Since 2014, Hershey has saved more than 9.2 million pounds of packaging material, putting us about 37% of the way toward our "25 by 25" goal.
Hershey recently introduced new display-ready cases using less materials. What were some of the drivers for this project?
One major driver for this change was the need to manage the complexity resulting from changes in the retail environment in recent years. We wanted a new design that would allow us to be flexible and agile. Reducing the amount of corrugated used was also a goal for the new design as well as better safety, increased shelf utilization, easy use, and less time to put our cases together. Since making these changes, we've seen what I call the "complexity dividend," which has allowed us to improve our shelf impact through improved case graphics.
In 2016, Hershey's new packaging used 3.12 million fewer pounds of corrugated, which is equivalent to 24,000 trees saved, 184 trucks taken off the road, and a 1,340 metric-ton reduction in CO2. We now use 32% less material, all made from 100% recyclable corrugated.
Another important sustainable measure Hershey wanted to address was reducing the amount of waste we generate by 25% and reducing the amount of packaging material we use by 25 million or more pounds. From our packaging engineers to our graphic designers, we strive to avoid redundancies, use sustainable materials, and minimize expendable printing and the use of ink.
How did you come up with the 25-million-pound figure?
We saw an opportunity for optimization by measuring how much material we were using and how much we could reduce if we redesigned our cases. Environmental sustainability is important to us, and we realized that by making a few modifications, we could significantly cut down on materials, while addressing our conservation commitments.
What programs or processes have you put in place to innovate around packaging waste reduction?
We've made it a primary focus to raise the bar on our efforts to reduce waste. In recent years, we have made considerable progress on our intention to stop sending routine manufacturing waste to landfills by 2025. For the past nine years we have focused on improving Hershey's recycling rate. Today, our plants consistently exceed an 85% recycling rate, and our hope is that that will continue to grow our new simple packaging.
Where do you see the greatest potential for reducing packaging waste?
Another area Hershey is focusing on is supply chain optimization, looking holistically at how we can reduce packaging waste between our plants and co-pack facilities.
How can packaging suppliers help Hershey meet its sustainable packaging goals?
Packaging suppliers can help us by also taking a holistic view of our packaging across the portfolio and collaborating to streamline.