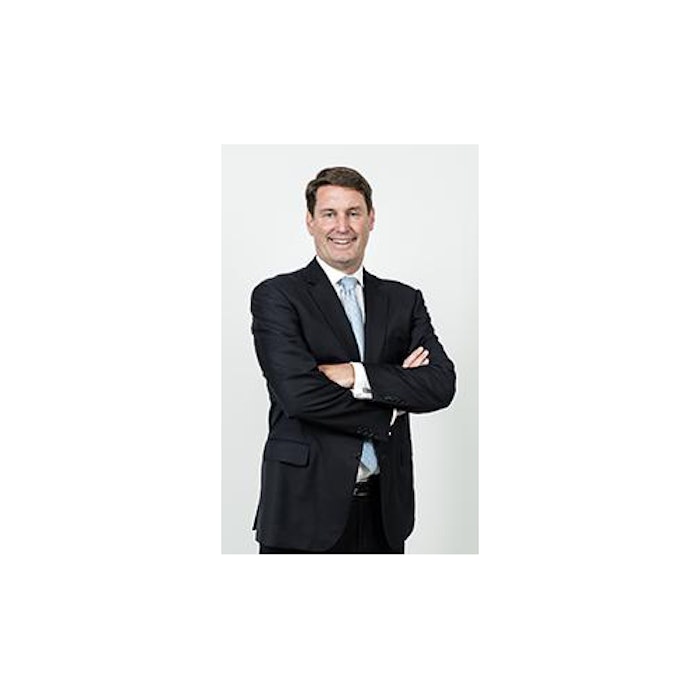 Formerly the chief executive of Nestlé Waters North America, Tim Brown is taking on the role of Chobani's president and chief operating officer later this month. He was with Nestlé for almost 30 years.
Established a decade ago, Chobani now registers more than $1.5 billion in annual sales and, as of January 2017, holds an appoximate 20% market share.
William O'Shea, vice president and controller of Campbell Soup Company, will be retiring on June 1, 2017. He has been with the company since 1996. During his tenure with Campbell, O'Shea has served in a variety of leadership positions.
SpartanNash CEO and Chairman of the Board of Directors Dennis Eidson will be retiring as CEO following the company's annual meeting on May 23, 2017; he will continue to serve as chairman of the board.
David M. Staples, president and COO, will assume the role of CEO after the annual meeting. Prior to taking on the position of president and COO, he served as the CFO of SpartanNash for 16 years.
SpartanNash is a Fortune 400 company whose core businesses include distributing grocery products to independent grocery retailers, national accounts, its corporate-owned retail stores and US military commissaries. It serves customer locations in 47 states and the District of Columbia, as well as Europe, Cuba, Puerto Rico, Bahrain and Egypt.
Dot Foods' outgoing CEO John Tracy has announced his brothers, current President Joe Tracy and COO Dick Tracy, will be the company's new CEO and president, respectively.
Joe Tracy joined Dot's Foods almost 30 years ago and held a number of sales, purchasing, distribution center management, warehouse and transportation positions before becoming COO in 2007 and COO/president in 2008.
Dot Foods COO since 2015, Dick Tracy joined the family business full-time in 1991 and has served in a number of positions with the company, including  national sales manager, general manager of Dot's e-commerce subsidiary, vice president of customer development and executive vice president of the foodservice division.
John Tracy's new position at Dot Foods will be executive chairman.
Dot Foods Inc. carries 118,000 products from 990 food industry manufacturers. The company distributes foodservice, convenience, retail and vending products to distributors in all 50 states and more than 25 countries.
Dolco Packaging, a Tekni-Plex company, has promoted Phil Laughlin to the position of vice president of sales. As such, he will be leading sales efforts across all markets and products, including egg cartons, fruit trays, foodservice containers and poultry/meat trays. Laughlin has been with the company for more than 30 years. Dolco Packaging has five US manufacturing facilities where it manufactures polystyrene foam and PET containers for the egg, agricultural, food and foodservice markets.
JLS Automation has added Craig Wolfe to its senior leadership team as VP of operations & manufacturing. Wolfe previously spent 20 years at a large industrial manufacturing company in Lebanon, PA where he served as general manager.