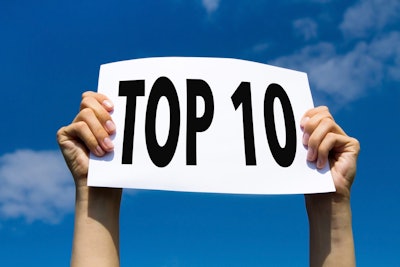 Corporate Responsibility Magazine has ranked Campbell Soup Company as No. 5 and Hormel Foods Corporation as No. 8 among the large-cap Russell 1,000 companies on its eighteenth annual 100 Best Corporate Citizens List. This is the eighth consecutive year Campbell has earned a spot on the list. It is the ninth consecutive year for Hormel and the first time it has been in the top 10.
The 100 Best Corporate Citizens List rankings are based on 260 data points of disclosure and performance measures from publicly available information in seven categories: the environment, climate change, employee relations, human rights, governance, finance, and philanthropy and community support.
The full 100 Best Corporate Citizens List is available at http://www.thecro.com/100-best/the-100-best-corporate-citizen/.