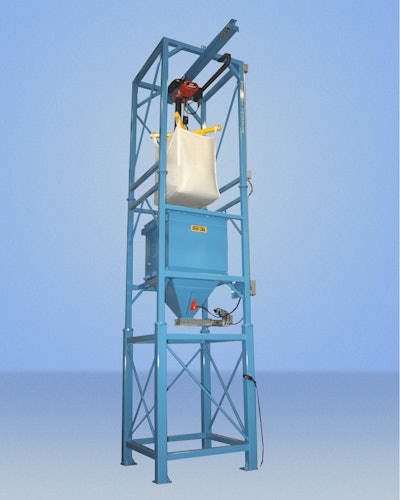 Used to discharge materials from bulk bags with or without outlet spouts, the Material Master bulk bag discharging system with bag-piercing knives has a 2-ton chain hoist with VFD that lifts bulk bags into a carbon steel discharge hopper, where a stainless steel static knife assembly completely empties them. The hopper features a full-perimeter dust plenum with a dust take-off stub, a pneumatic vibrator system and an air-actuated gate valve.
Companies in this article
Videos from Material Transfer & Storage, Inc.