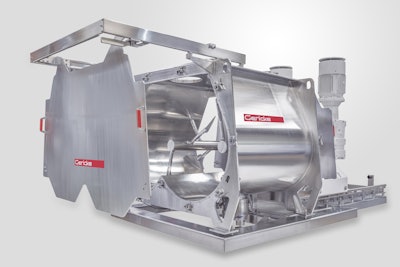 Available mounted atop load cells specified to suit the requirements of the process to integrate weighing with mixing, Gericke batch mixers automatically weigh and document the amount of each ingredient or material as it is loaded into the unit. When mixing and discharge are complete, the integrated load cell automatically signals each Multiflux GMS batch mixer is empty by weight and ready for cleaning or to mix the next batch. The hygienic mixers are suitable for mixing and blending food, dairy, and nutrition products with multiple and/or high-value inputs in sanitary environments.
Companies in this article
Videos from Gericke USA, Inc.