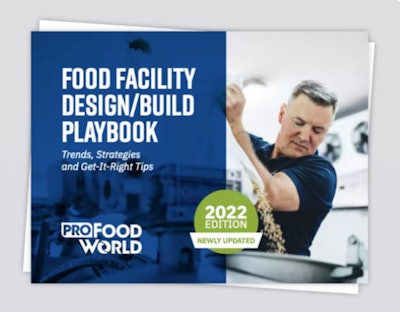 Running out of space these days? Whether reconfiguring to support new automation or responding to new SKUs, many food companies are discovering their facilities are no longer meeting the day's challenges.
If you're re-examining facility use, be sure to check out this 45-page e-book.
In it, you'll find:
Creative ideas for carving out space within your existing food facility
Factors to consider when weighing an expansion project and ways to future-proof for change
A Basis of Design template you can use with your next project, as well as key tips for containing cost
Latest trends and how they're affecting the future of food facility design: Discover what's new in space segregation, sustainability, flexing for potential product shifts & more!
>> DOWNLOAD NOW <<