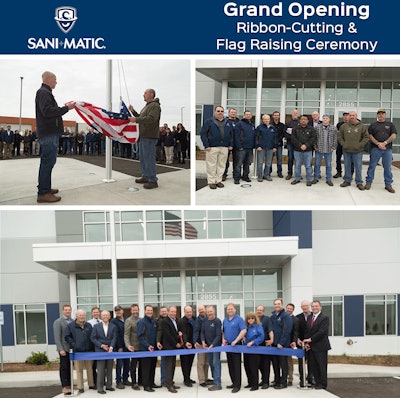 Sani-Matic Inc., a Wisconsin-based manufacturer of sanitary process cleaning equipment and components, has opened a new, state-of-the-art manufacturing and office facility in Sun Prairie, WI. The company held a small ribbon-cutting and flag-raising ceremony to mark the grand opening.
Construction began in August 2018 to consolidate Sani-Matic's two facilities into one larger, more efficient facility, ensuring strategic growth, elevating the customer experience and allowing for collaboration and innovation.
Companies in this article
Videos from Sani-Matic, Inc.