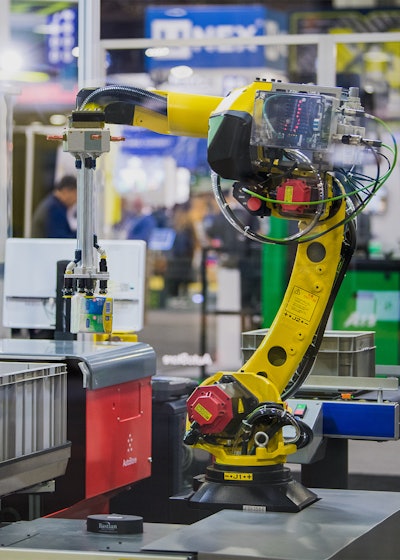 The Bastian Solutions SmartPick order fulfillment system combines advanced AI, machine vision, end-of-arm tooling, a six-axis robot, and seamless software integration to turn a GTP system into an efficient GTR solution.
As new products are introduced, the AI software builds a library of objects it has handled, along with optimal picking information. This is shared across the entire fleet, allowing the robots to continuously learn from each other and improve the system's accuracy. The AI directly interfaces with the company's proprietary intralogistics software, allowing the cells to run with higher autonomy.
The system does not require training to handle current products or new product integration.
Companies in this article