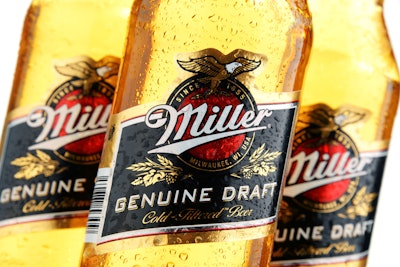 All eight of MillerCoors' major breweries have earned landfill-free verification from NSF International through its sustainability division. It is the first beverage company to have all of its major breweries verified as landfill-free by NSF International.
NSF International is an independent organization that verifies landfill-free programs for companies around the world. To earn verification, organizations must demonstrate that no more than 1 percent of waste generated at a single site, including recycling vendors, goes to the landfill. Additional criteria include documentation and implementation of waste sorting and management processes, active employee training programs, and routine audits to ensure compliance.
"Receiving verification from such a reputable organization like NSF International is a tremendous accomplishment, and a testament to the progress we have made as a company and to the work of our employees," said Kim Marotta, MillerCoors director of sustainability.
According to Jenny Oorbeck, general manager of sustainability at NSF International, "Verification to this program demonstrates that MillerCoors has a structured process to identify, quantify and manage waste streams ensuring landfill-free status."
The brewing company's journey to landfill-free operations began in 2009, when it set a goal to reduce brewery waste by 15 percent by 2015. MillerCoors Trenton, Ohio, Brewery was its first landfill-free location. Trenton's best practices have provided the foundation for implementing landfill-free processes throughout the other major breweries. Since 2009, the company has reduced its waste across the organization by 89 percent, equal to keeping more than 9 million pounds of waste out of local landfills.
By 2020, the brewer aims to achieve landfill-free operations at all its major manufacturing sites in the U.S.