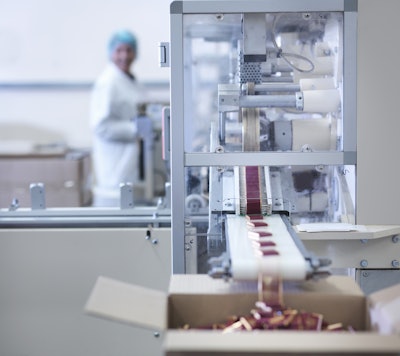 There is an increased outsourcing of production from large snack food companies as well as new and smaller companies jumping on the healthy snack bandwagon, according to "Snack Foods – Packaging and Processing Market Assessment and Trends 2018."
CPGs report that this increased demand for contract manufacturing services from brand owners is due to competition resulting from the overall growth in the snack foods industry, as well as rising costs of installing and operating new production lines. Outsourcing production also allows brand owners to focus on marketing in a competitive landscape.
OEMs also mentioned greater growth in the contract manufacturing component of their sales, reporting 2-3 times as many orders from co-packers as brand owners.
Because of this increase in activity, along with the fact that co-packers have lower overhead/marketing costs than brand owners, they will be purchasing more equipment than brand owners.
A primary factor for co-packers when purchasing new equipment is ease of cleaning. Contract packaging might produce two shifts one day and one shift on another day, but it's cleaning costs can be the same regardless of production time or volume. Because of this, ease of cleaning is highly desirable for contract manufacturers when purchasing new equipment.
Sanitary design and food safety are even more important when considering FSMA-based auditing and auditing from brand owner customers (including retailers).
"Cleaning costs per unit sold increase when running low volumes, which is why when selling equipment to contract manufacturers, it is imperative to focus on improving ease of cleanliness of equipment," said one operations manager of a nuts manufacturer.
CPGs and Contract Packagers can download a free report, "Clean in Place Guidelines," from PMMI's OpX Leadership Network.
This report outlines generic definitions, equipment considerations, best practices and protocols for CIP that can be leveraged across multiple process lines to drive improved operations, product quality, consumer safety and sustainability results.
A companion checklist to help your operation organize, develop and validate a documented CIP plan can be downloaded here.
Source: PMMI Business Intelligence "Snack Foods – Packaging and Processing Market Assessment and Trends 2018"
For more details about the snack foods market as it pertains to the packaging and processing industry, download the FREE Executive Summary below, or the full report here.