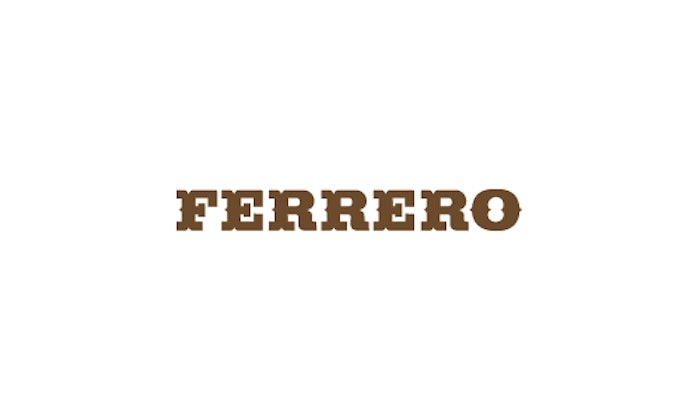 Italian confectionery group Ferrero International S.A. has announced a definitive agreement to acquire all the outstanding equity of Fannie May Confections Brands, Inc., including its subsidiaries Fannie May Confections, Inc. and Harry London Candies, Inc., from 1-800-FLOWERS.COM, Inc. for $115.0 million in cash, adjusted for seasonal working capital. Ferrero also is entering into a strategic commercial partnership agreement that will give 1-800-FLOWERS.COM, Inc. the distribution rights for Fannie May, Harry London and specified Ferrero confectionery products in its ecommerce channels and in gift baskets and towers sold into its US food, drug and mass channels. Fannie May will operate as a standalone entity and brand within the Ferrero Group. The transaction is expected to close by the end of May.
Founded in 1946, Ferrero is the third-largest company in the global chocolate confectionery market, with global sales expected to exceed $11 billion this year. Its products are distributed in over 160 countries.
Fannie May was founded in 1920 in Chicago. It operates a production facility in Ohio and distribution centers in Ohio and Illinois.
Sanderson Farms, Inc. has tentatively selected sites located in Smith and Wood Counties, Texas for construction of a new feed mill, hatchery, poultry processing plant and waste water treatment facility, representing an investment of approximately $200 million. The poultry complex will have the capacity to process 1.25 million birds per week and will employ about 1,700 people. Construction is expected to begin this summer, with initial operations beginning in early 2019. Sanderson Farms is involved in the production, processing, marketing and distribution of fresh, frozen and minimally prepared chicken.
Oden Machinery has moved into a new 15,000-sq.-ft. facility in Tonawanda, NY. Oden offers industry-leading innovation in design and engineered solutions for filling, blending and transfer systems, including complete turnkey packaging lines, for a variety of liquid products.
Tetra Pak has acquired Johnson Industries International, a company that specializes in the design, development and manufacture of equipment and lines to produce mozzarella cheese. The company also manufactures a range of cheese cutting, shredding and brining equipment. Based in Wisconsin, Johnson Industries will remain in its current location and will continue to focus on its core business. Tetra Pak is a leading food processing and packaging solutions company, with more than 23,000 employees based in over 80 countries.
Advanced Vision Technology, a leader in automatic print inspection, process control, quality assurance and color control for printing applications, has entered into a definitive merger agreement with Pelican Merger Holdings Israel Ltd., pursuant to which it will be acquired by Danaher Corporation's Product Identification Platform. Pelican Merger Holdings Israel Ltd. will acquire all of the outstanding shares of AVT for Euro 14.50 per share in cash.