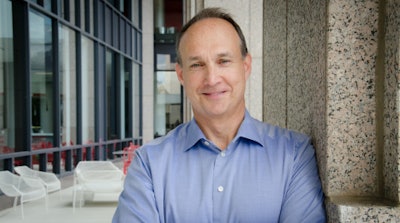 James L. "Jim" Dinkins, president of the Minute Maid business unit and chief retail sales officer for Coca-Cola North America (CCNA), will be succeeding J. Alexander "Sandy" Douglas Jr. as president of CCNA, effective Jan. 1, 2018. Douglas, who is retiring from the company, will be staying on until March 2018 to aid in the transition.
Dinkins has been with The Coca-Cola Company since 1988. Since joining the company, he has held a variety of leadership roles, including senior vice president, sales for select grocery, club and convenience retail customers, and president of the 7-Eleven global customer team.
TricorBraun names new president and CEO
Court Carruthers will be taking on the role of TricorBraun president and CEO, effective Oct. 30, succeeding current long-term president and CEO, Keith Strope, who will become executive chairman of the company.
RFG cofounder retiring, new president named
Calavo Growers, Inc. has announced the president of its Renaissance Food Group, LLC (RFG) subsidiary, Jim Catchot, is retiring on October 31. Jim Catchot co-founded RFG in 2003 with his brother Ken Catchot and RFG COO Jim Gibson, who will be succeeding him as president of the subsidiary.
Haskell leadership changes
Global architecture, engineering, construction and consulting firm Haskell has named John Paul Sáenz as executive vice president and chief operating officer of the company. Former COO Jim O'Leary was appointed president last month. He succeeded Steve Halverson, who continues to serve as CEO and chairman of the board of directors.
New CEO chosen for Cinnaroll
Brad Turner has been appointed to the position of chief executive officer of Bakeries Limited (Cinnaroll). Turner has 25+ years of experience in strategy development, sales growth, distribution strategy, global business development and general management.
New director at Spiroflow
David Rose has been named managing director of Spiroflow Automation Solutions, Inc. He comes to Spiroflow from Precision Castparts Corporation where he held the position of VP and general manager of the company's materials business.
Companies in this article