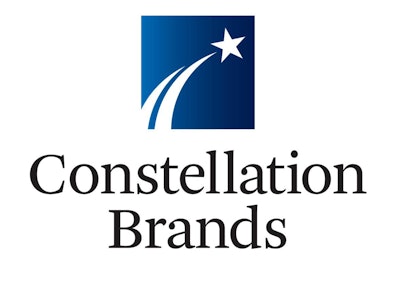 Constellation Brands, a leading beverage alcohol company, has signed an agreement to acquire a minority stake in Ontario, Canada-based Canopy Growth Corporation, a provider of medicinal cannabis products.
This investment and relationship is consistent with Constellation Brands' long-term strategy to identify, meet and stay ahead of evolving consumer trends and market dynamics, while maintaining focus on its core total beverage alcohol business. Constellation has no plans to sell any cannabis products in the U.S. or any other market unless or until it is legally permissible to do so at all government levels.
"Canopy Growth has a seasoned leadership team that understands the legal, regulatory and economic landscape for an emerging market that is predicted to become a significant consumer category in the future," said Constellation Brands President and Chief Executive Officer Rob Sands. "Our company's success is the result of our focus on identifying early stage consumer trends, and this is another step in that direction."
Founded in 2014, Canopy Growth Corporation is one of the earliest commercial players in Canada's legal cannabis market. The company is currently traded on the Toronto Stock Exchange (TSX) under the symbol "WEED" and has a market cap of more than C$2 billion. The company owns a collection of diverse brands serving customers in Canada and international markets where medicinal cannabis products are legal. In conjunction with this investment, both companies intend to enter into an agreement to exchange knowledge and expertise.
The investment is expected to approximate C$245 million representing an ownership interest of 9.9% of Canopy Growth Corporation, plus warrants which give Constellation Brands the option to purchase an additional ownership interest in the future. The transaction is expected to close during the Company's third quarter of fiscal 2018.