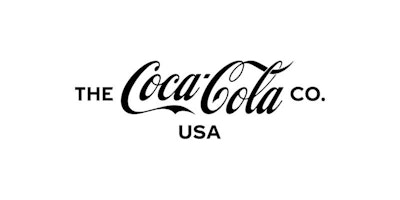 Nearly a decade ago, The Coca-Cola Company began to reshape its bottling system in North America with a plan to return the ownership of bottling operations to where they best perform – in the hands of local bottling partners. Now, nearly 70 independent Coca-Cola bottlers across the United States are running their trucks and bottling operations as a fully refranchised system.
Three major territory closings occurred over the weekend to reach this milestone:
Liberty Coca-Cola Beverages, a new bottler, began operations in New York, New Jersey and the metro Philadelphia area. This is the former Tri-State Metro Operating Unit of Coca-Cola Refreshments (CCR).
Reyes Coca-Cola Bottling took on new bottling territories in California and Nevada, which were previously operated by CCR. Reyes added to its existing operations in parts of six Midwestern states, including the cities of Chicago, Detroit, Minneapolis and Milwaukee.
Swire Coca-Cola, USA closed on an additional production facility in Colorado, adding to its existing bottling operations across six Western states.
With the closing of these U.S. transactions, Coca-Cola North America has completed the company's largest refranchising initiative. The company and its U.S. bottling partners have worked together to execute 60 transitions, which include 350 distribution centers, over 50 production facilities, over 55,000 employees and over 1.3 billion physical cases of volume.
A fully refranchised system in the United States finalizes the installation of Coca-Cola's 21st Century Beverage Partnership Model. This transition has built an agile system to deliver value to customers with scale across supply chain, information technology and customer support through independent, local companies that know their communities and customers best.
"We are reshaping our business and accelerating our transformation to become a total beverage company," said J. Alexander "Sandy" Douglas, Jr., president of Coca-Cola North America. "Our system is built to respond to consumers' needs in a fast-moving and highly competitive environment. Returning the local part of our business to where it really belongs and will best perform – in the hands of local companies – is a key enabler of the exciting transformation and growth of our business."
The U.S. Coca-Cola system is now made up of a diverse array of independent bottlers, from multinational owners to decades-old, family-held operations. This new system is working to reinvent the future of the business, especially in key areas such as portfolio diversification, packaging innovation, production, procurement, technology and pricing. Most new or expanding bottlers are hiring more people and investing in plants and equipment. The new system also operates on a new IT platform that enhances efforts to digitize the Coca-Cola system and significantly improves the ability to coordinate and manage information across bottling partners at both local and national levels.
The Coca-Cola Company began working with its bottling partners a decade ago on plans to develop a model that evolves the system to serve the changing customer and consumer landscape, with a focus on creating stronger system alignment. It has accelerated the implementation of the new model by strategically addressing the bottling system, customer service, product supply and a common information technology platform.
Coca-Cola North America's refranchising plan will conclude with the completion of transactions in Canada and the U.S. Virgin Islands, which are anticipated in the first half of 2018.