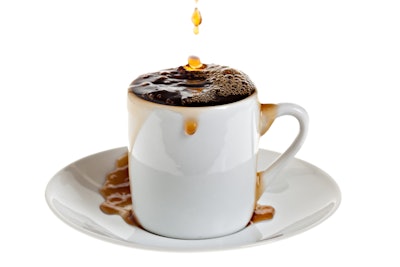 The report, The Future of North American Food and Drink Packaging to 2022, identifies market size, product requirements and influential trends that are impacting future demand. Forecasts for the five-year period ending in 2022 are also included.
Findings from this report show:
Food and drink consumption in the North American region was reached 514.55 million tons in 2016, increasing 5.3% since 2012. Between 2016 and 2022, consumption is forecast to expand by 7.1%, reaching 551.32 million tons.
In 2016, the US accounted for almost 68% of total North American food and drink consumption, with volume growth averaging less than 1% per annum since 2012.
Within the last year, sales of packaged products were reached 376.94 million tons, which equates to over 73% of the total food and drink market. This figure is forecast to reach almost 76% by 2022, 417.14 million tons.
Volume sales of hot beverages across the US and Canada were worth more than 1.59 million tons in 2016, having risen by an annual average of 1.1% since 2012. Coffee dominates the hot beverage consumption sales in these regions.
With sales worth over 1.16 million tons, the US accounted for over 73% of total consumption of hot beverages in North America during 2016.
Consumption of packaging for hot beverages was worth 6.24 billion units in 2016, up by over 4% from 2012. By 2022, market volume is forecast to have increased by 11.8%, to 6.98 billion units.
For more information about The Future of North American Food and Drink Packaging to 2022, click here.
Companies in this article