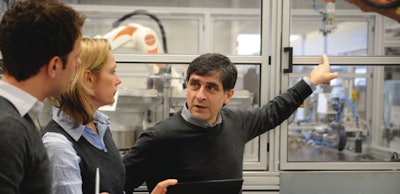 Moving from islands of automation to increasingly connected systems, automation projects have become more complex, with a broader scope that involves many systems beyond the production line. Manufacturers are looking to streamline work, condense technologies and use networks and virtualization to get more out of their production infrastructure. But the rapid pace of technology change and decades of staff downsizing often leave them straining to keep up and looking for help.
In many cases, control system integrators are stepping up to the challenge, helping manufacturers navigate this new and often confusing terrain. For the integrators, there appear to be two distinct business models: Either go wide or go deep.
Though many integrators remain focused on the traditional control system basics of programmable logic controllers (PLCs), supervisory control and data acquisition (SCADA) systems and human-machine interfaces (HMIs), as well as the links to IT systems, another group has chosen to specialize in a few key industries and all their related processes. The model integrators choose determines the services they offer, the skills they hire for, and their strategies for growth and profitability.
Niche specialization
Three integrators that we spoke with illustrate the trend toward niche specialization, which is often adopted when a few industries dominate a geographical region. Panacea Technologies, for example, headquartered near Philadelphia, has roots in the pharmaceutical, food and beverage, process gases and specialty chemical industries. Affinity Energy, as its name indicates, is focused on critical power applications in the region around Charlotte, N.C. Industrial Automation Group, which serves central and northern California, is expanding from its base in the food and beverage industry to automotive and water/wastewater applications, which share common priorities such as process monitoring.
Deep industry knowledge is a key differentiator for integrators like these. "Historically, we've hired knowledgeable people who were experts in food and beverage industry processes. But today, we look first for attitude, aptitude and computer skills. Then we train for the rest," says Mike Pires of Industrial Automation Group. "Training in hard and soft skills is ongoing throughout an employee's career."
Though the technology has significantly improved, making it easier, faster and less costly to apply, it has also raised expectations for what can be accomplished with automation. "Twenty years ago, it was electricians wiring control panels," Pires says. "Now there's less wiring and rewiring and more emphasis on networks and historical data. We're not just making machines run; we're making them run more efficiently."
The focus these days is on key performance indicators (KPIs), the key cost and process factors, process flow and control system monitoring to identify bottlenecks, Pires says. "Data is huge, so the emphasis is on testing, outcomes, faceplates on HMI, and dashboards because customers want to understand what's going on in their processes and what's their score," he says.
Staff downsizing has made it imperative for manufacturers to work with integrators with expertise in their business processes. "We've molded Panacea to reflect that trend, which is going to change the integration business significantly over the next five to 10 years as more and more integrators become industry specialists," says Will Aja, vice president of customer operations for Panacea. "Our own overhaul has included a new perspective on hiring, bringing in employees with chemical, biomedical and IT knowledge, and locating support staff based on client geography. We look for people who can think through a problem in a logical manner and want to make things work, rather than someone who can memorize a set task list."
Training can make or break the potential for staff success, Aja adds. "New employees are assigned mentors so we can identify what each is becoming good at, allowing us to put them on an appropriate path." Aja has also seen an influx of people who want to work in automation over the past year or two, making hiring less difficult.
New ideas for old problems
Vertical industry expertise is leading integrators to develop their own hardware and software platforms to solve longstanding customer problems. A new platform from Panacea, for example, automatically manages Microsoft software updates and patches so they won't negatively impact client systems. "We've also used 20 years of experience in seeing products developed in the pharmaceutical industry to create a benchtop bioreactor platform that uses tablets to control and centralize data," Aja says.
As legacy systems wear out, Aja sees more manufacturers taking a longer-term perspective on integration help. "They're now asking us to be a partner and act in their best interests," he says. "There's an expectation that you will provide a better way to do things. It's no longer a transactional, how-cheap-can-you-do-it mindset."
Affinity Energy, which develops customized SCADA and electrical power management systems for industrial plants, central energy plants at hospitals and on campuses, waste-to-energy systems and utility-scale solar power, finds clients want turnkey solutions. "They're looking for differentiation beyond how to manage power and energy systems," explains Alan Evora, president of Affinity Energy. "If it's a hospital, for example, they want us to understand how a hospital works, its compliance systems, and many other aspects of their operations."
As Affinity Energy's customers lose a key knowledge base through employee retirements, they're looking more to their integrators to fill the gap. "At the same time, you can't be everything to everyone, so it's required us to narrow our focus to critical power applications," Evora says. "We've had to become more knowledgeable about fewer applications."
Security and resiliency have become a priority for energy facilities, especially since Hurricane Sandy in 2012, according to Evora. "OT/IT convergence, which includes analytics, predictive and optimization technologies, is allowing operators to make better decisions and function in a preemptive mode to mitigate potential disruptions like weather," he says.
"We've also seen an emphasis on energy efficiency, with utilities offering rebates to industrial companies to help limit the power losses inherent in their transmission lines," Evora says. "As a result, we've had to expand our scope to help clients manage smart buildings, microgrids, distributed sources of energy, renewable energy portfolios and energy storage."
Supporting clients
Project management has long been a core competency for many integrators. But firms like Matrix Technologies, which is focused broadly on process industries, have begun offering a range of consulting services as well.
Specialized consulting teams support clients with manufacturing system solutions and project and construction management, says Charlie Sheets, director of Matrix's Industrial Systems Division. Headquartered in Maumee, Ohio, Matrix also offers clients technology support 24/7/365 for the industrial control and automation systems it installs and does assessments for network infrastructure and security, service needs and equipment obsolescence.
"Many industries have unique applications that require specific knowledge. But there are also a lot of shared challenges that allow us to present ideas that work in a similar industry," Sheets says. Matrix has expanded its vendor relationships to include Rockwell Automation, Schneider Electric and Siemens, he adds, "because we don't feel any one vendor has all the answers to the needs of our client base."
Staffing has become even more important in expanding client support. "We look for employees with a combination of industry and project management experience as well as the necessary technical background," Sheets explains. "We also hire new engineers with different technical degrees besides electrical, computer science and controls, such as chemical and mechanical engineering."
Sharing successes
Automation suppliers, distributors and OEMs are playing a significant role in keeping integrators abreast of technology changes and cross-pollinating successful solutions between industries. They can also pave the way for access to potential customers.
"Building relationships with automation suppliers and distributors is a great way to market yourself today," explains Joe Martin, president of Martin Control Systems. The integrator, based in Plain City, Ohio, sends its entry-level engineers to vendor training in emerging technologies.
Better technologies are helping integrators offer more capabilities and new ideas to customers in many different industries, Martin says. "Vision, safety, automation standards, data collection and bridging the gap between business and the factory floor are just some of the many aspects of automation technology that can be shared," he says. "The applications may be different, but you're using the same type of equipment."
As technology continues to change at a rapid pace, few manufacturers can afford to hire all the skills they need to stay abreast. "As an integrator working across many industries," explains James Ruiz, chief operating officer of ITG Technologies in Jacksonville, Fla., "we're able to combine our experiences from different projects. This allows us to open customers' eyes to what's available. In the past, we tended to hire for a project's needs, but now we're focused on having a much broader skillset so we can anticipate future trends."
Though the Industrial Internet of Things (IIoT) is not yet a big focus for most of ITG's customer base, "a few individuals among our clients are on a crusade to sell it internally," Ruiz says. "Adaptability and educating yourself are essential now to get ahead of the coming changes. That's why we've developed a platform that combines machine learning and analytics to prepare for low-cost opportunities to get more information from machine systems. The goal is to get the right data to improve decision-making for operators and managers."
Ken O'Malley, founder and executive vice president of engineering technology for Applied Engineering Solutions (aeSolutions) in Greenville, S.C., is seeing much greater emphasis on safety, security and compliance among the company's customers in the oil, petrochemical and other hazardous process industries. "Manufacturers and OEMs are responding to the idea of the 'plant of the future,' so we're doing cross-training and developing competency-based expertise within our own staff," he says. "This includes hiring more computer science majors and integrating them with our automation teams because systems are now being networked down to the instrument level."
Demand for greater levels of support for data analytics, enterprise software and safety come in fits and starts, depending on the projects aeSolutions gets involved with. The integrator has found a way to share the expertise from its own internal development projects by assigning staff experts to work on client projects as needed. "You can't wait for external demand to gain expertise or you'll miss the boat," says IT manager Jon Swift.
The company has been developing applications for customer services, such as OEM support for vehicles, as well as visualization and virtualization. Web integration through HMI systems and software patch management are other priorities. "Clients have been doing things the same way for 30 years," Swift says. "But we're now seeing a merger of IT and OT. Our role is often to serve as the connection point between the two."
---
Sidebar: What Suppliers Want From Integrators
The partnership between suppliers and integrators is invariably a two-way street. While integrators gain knowledge of new technologies, vendors get a helping hand in meeting the changing needs of their customers.
"Manufacturers need to automate to become competitive, which takes planning, extensive design efforts and changes in culture and supply chains," says Laura Studwell, industry marketing manager for Omron. "That's why we're working much more closely with integrators. We try to find the right integrators for customer projects—ones who can provide technical support and training for end users, handle retooling, and are able to demonstrate proof of concept."
Companies used to standardize on a PLC vendor and just follow their technology direction, but change is coming so fast that this approach is no longer working, says Joe Martin, a regional manager for Beckhoff Automation. "Companies need to rely on vendors and integrators to mitigate the risk of trying something new and show them how to use the new technologies," he says. "They look to integrators to provide expert guidance, using them like a kind of TripAdvisor to the IIoT."
Epson Robots tries to work with integrators that have done projects in high-speed and small-parts assembly. "We select integrators who will do whatever it takes to satisfy customers and are willing to invest in learning our applications," says Rick Brookshire, senior manager for Epson Robots. "It's crucial that integrators have expertise in controls, software and mechanical engineering because it takes all three to accomplish projects like these."
Otto Motors, a division of Clearpath Robotics, works with a network of independent integrators. "Technology is changing rapidly, so we need to teach integrators about our specialty—robots and software for moving materials," explains Adam Gryfe, director of strategic initiatives for Clearpath Robotics. "What is meant by automation and its functions are changing, and integrators need to learn new skillsets. We'd be doing them a disservice if we didn't try to bring them into this new world."
The expectations placed on vendors and integrators varies according to where in the world a project is being done, according to Armin Walter of Lenze Engineering. "What makes the U.S. unique is that most companies recognize the value of outside integrators and are willing to pay them for it. That's often not the case in China or Europe," he says. "Today's priorities for integrator expertise include understanding how machines work, the combining of electrical and mechanical engineering called mechatronics, experience in software and programming languages, HMI, safety, and how to make initiatives like the IIoT work."
Parmley Graham, Siemens' largest distributor in the UK, has more than 20 external automation engineers teaching customers how to apply software and hardware to create the best solutions. "With smaller staffs, manufacturers lack the resources and skillsets to adapt to new technologies, which are taking engineering into different fields," says Andy Gunnell, operations manager. "We spend a lot of time talking to customers to understand where their needs are going. Much like in the U.S., everybody's thinking and talking about the IIoT, but we're still in the early stages of adoption and skill sets are lacking."
Companies in this article