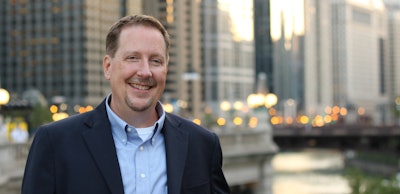 Kimberly Hand
Each year, ProFood World's editors choose three food or beverage plants as Manufacturing Innovation Award (MIA) winners. They might be new plants or renovated production lines. They might make mac and cheese or moonshine. But what they so often have in common is a bunch of shiny, new equipment mass producing traditional offerings for hungry (or thirsty) consumers.
This year, the first MIA winner we're featuring is different than our usual award recipient. But I also think it represents a considerable shift in how the world might need to look at food production going forward.
MyForest Foods makes a bacon alternative made from mycelium, which is essentially the root system of mushrooms. That in itself puts the company on the avant garde end of the food spectrum. But even for a mycelium producer, they are taking a very innovative approach to the growth of the ingredient.
---
---
Read "MyForest Foods' Alternative Approach to Food Production," this month's cover story on page 28, to learn more about why we chose the company's Swersey Silos as an MIA.
As it happens, another MIA winner plays in the plant-based space as well, producing milk alternatives, as well as ready-to-drink teas and whey-based protein shakes, among other beverages. SunOpta's aseptic production facility in Midlothian, Texas, does some 90% of its business in co-manufacturing, with state-of-the-art, high-speed lines that provide the flexibility they need to run more than 100 SKUs. Look for SunOpta's story in ProFood World's August issue.
We were off visiting our final MIA winner as this issue was going to press. Despite the juggling act that that was, I didn't regret for a moment making the trip out to South Carolina to see the greenfield turkey processing plant that is part of Prestage Foods' network of facilities. It was a wonder of automation and fascinating to see how the turkeys were handled from start to finish. Prestage's story won't be featured in print until our December issue, but I promise it will be worth the wait.
---
---
Join us Tuesday, Sept. 12, at PACK EXPO Las Vegas's Processing Innovation Stage to hear discussion of all three Manufacturing Innovation Award winning projects. Register for the show at www.packexpolasvegas.com.