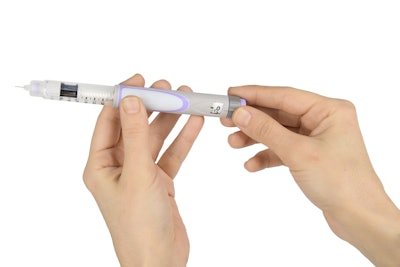 In 2015, pharmaceuticals comprised the largest market for aseptic packaging at 61% of total demand. Watch for growth in the sector through 2020, driven by heat-sensitive, advanced injectable and infusion therapies and trends toward self-administration of injectable drugs for chronic conditions.
That's according to "Aseptic Packaging," a new study from The Freedonia Group. The 218-page study is available for $5,200 by contacting Corinne Gangloff by phone at 440/684-9600, or by e-mail at [email protected].
"Prefillable syringes will experience the fastest gains among all aseptic packaging product types, reflecting continued life science innovations that will broaden the range of potential drugs adaptable to prefillable syringes," says Freedonia Analyst Esther Palevsky.
Overall, the demand for U.S. aseptic packaging will grow 6.8% per year to $6.4 billion in 2020, with unit demand reaching 68.5 billion by that year, says Freedonia.
The research company notes, "Growth will be driven by advantages in processing, as well as the ability of products in aseptic packaging to be distributed and stored at ambient temperatures. Demand gains will also be based on drug sterility requirements. The increased availability of biotechnology-based injectable drugs necessitates aseptic filling and packaging because such drugs tend to be heat-sensitive, making the high temperatures used in terminal sterilization processes unfeasible. Competition from well-established hot-fill and retort processing operations and relatively high equipment costs will moderate growth, though machinery costs have come down in recent years."
Freedonia, a division of MarketResearch.com, also says, "Aseptic cartons will register solid increases, fueled by expanding dairy beverage applications, favorable consumption trends in ready-to-drink premium wellness beverages, and product differentiation advantages. Prospects for bags and pouches will be driven by opportunities for bag-in-box and other large-format aseptic bags used in the packaging of products sold to the foodservice and food processing industries. Plastic bottle demand growth will be in line with the overall average, the result of expanding food and beverage applications, especially in the dairy market, and of ongoing requirements for aseptic filling for ophthalmic solutions. Cups are expected to record below-average growth due to increased competition from pouches in the baby food and processed fruit and vegetable segments."
Companies in this article