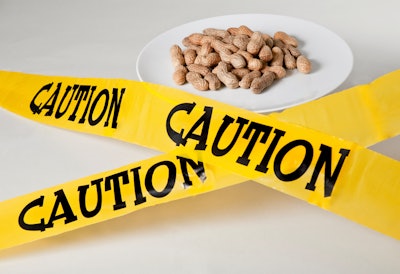 Last month, Mars North America, Hackettstown, N.J., recalled some of its Combos because they may contain undeclared peanut residue.
Then, Kellogg Co., Battle Creek, Mich., issued a recall for 17 of its cookie and brownie products due to an undeclared peanut residue.
Both food processors initiated the recall after their ingredient supplier, Grain Craft, Chattanooga, Tenn., recalled wheat flour that has the potential to contain low levels of peanut residue.
Later, Hostess Brands, Kansas City, Mo., announced a related recall covering more than 700,000 cases of Ding Dongs, Zingers, Chocodiles and donuts sold in the United States and Mexico.
With all of the food safety measures in place, how do product recalls of this size still take place?
Simple changes in how food manufacturers track and trace ingredients can make a difference in food safety vs. food prevention.
For example, food processors need to better qualify their suppliers and understand what hazards their suppliers are responsible for controlling, says Charles Breen, senior advisor for FSMA for EAS Consulting Group, LLC, Alexandria, Va.
"If a supplier makes an ingredient without allergens in a facility that makes other products with allergens, then the firm receiving products must consider how the supplier is controlling allergen cross-contact," he adds. "The receiving firm is also responsible for some level of verification that allergens [and other hazards requiring control] are in fact under control at their supplier."
Food processors also need to exercise tighter control over where and how allergens are stored, used and labeled.
"The systems need to include properly trained and supervised employees, controls over when, where and into what products allergens are used and monitoring and recording allergen use, including re-work, equipment cleanup and label control," says Breen. "Many [food processors] are doing all of this and more. But, the ones who are not, or who have weak controls, have to improve and get better. It is this segment of the food industry that FDA will press for compliance."
Tighter regulations
FDA adopted a regulation on foreign supplier verification programs (FSVPs) for importers of food for humans and animals, effective Jan. 26. This regulation requires importers to verify that food imported into the US is produced in compliance with the hazard analysis and risk-based preventive controls and standards for produce safety provisions and is not adulterated or misbranded with respect to food allergen labeling.
"As part of the FDA's ongoing work to protect the public from foodborne illness, the agency is building on its proactive approach to food safety by enhancing use of enforcement tools made available under the FDA Food Safety Modernization Act, including mandatory food recalls, suspension of facility registrations and administrative detentions, as appropriate, to keep unsafe food out of the marketplace," says Jason Strachman-Miller, spokesperson for the FDA. "The overarching goal is to work with our partners in the public and private sectors to create a true food safety culture, one in which industry is systematically, every day, putting in place measures that we know are effective in preventing contamination."
And, as technology improves, so too does the ability to detect the source of foodborne outbreaks, according to Strachman-Miller.
"Changing the food safety system to one focused on prevention is a massive undertaking. It requires a fundamentally different approach to regulatory oversight," he adds. "However, by instituting measures to prevent hazards in food, we know that we will be minimizing the risk of future outbreaks. It is unlikely that these changes will completely eliminate all outbreaks, but we're confident that by instituting these measures, we can minimize the risk in the future."
Qualifying suppliers, understanding allergen risks and exercising tighter control over supplier's processing methods can help food processors tackle many of today's food safety challenges.
EAS Consulting Group, LLC
[email protected]