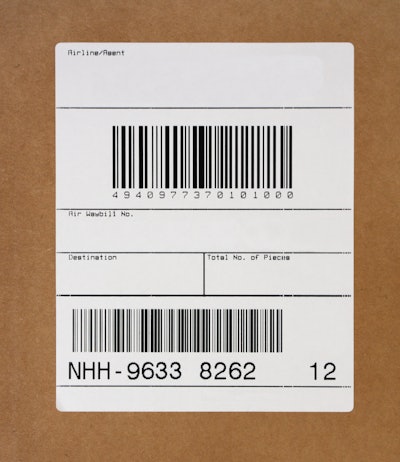 Economic, lifestyle changes and the focus on sustainable packaging will drive market growth by 5.4% annually during the period 2016 to 2021 to $44.8 billion, according to "The Future of Labels and Release Liners to 2021," a new report by Smithers Pira.

Smithers Pira's analysis shows label market growth is being driven by economic, social, demographic and lifestyle changes, brand owners' increasing focus on source reduction and sustainable packaging, consumer demand for convenience food, and the growing presence of large retail chains.
Another growth factor in label market demand is the relatively low cost with which labeling can be replaced or changed; and a continuing need for barcodes and other secondary packaging applications that support food safety and pharmaceutical compliance issues.
Drinks markets dominate label consumption, with alcoholic beverages representing the main end-use market for labels, accounting for a projected 27.5% share of global label consumption in 2016. The alcoholic drinks market growth is supported by the booming hospitality and tourism industries in large cities, the influence of western culture on young people in emerging economies, and increasing disposable incomes among the growing middle class in Asia.
"The outlook for label market growth will be negatively influenced by an expectation of moderate global economic growth over the forecast period." says Dan Rogers, Head of Publishing at Smithers Pira. "The emerging and developing economies are forecast to grow at twice the rate of advanced countries and offer the best opportunities for label market growth."
Sustainable packaging and labeling is gaining in popularity because of the increasing focus by brand owners on carbon footprint and lifecycle impact analysis. Retail chains and brand owners are reacting to growing interest from consumers concerned with depletion of fossil resources and climate change, taking initiatives to evaluate the packaging and labels used by their suppliers in terms of source reduction, eco-friendliness, and cost reduction.


Package and label sustainability means linerless labellng systems are gaining in popularity, as they eliminate the need for non-recyclable release liners. The absence of backing material means that reel changes are quicker and easier. Linerless technology also provides full-color, high-end graphics, together with the option to print on the back of the label for promotional, coupon and instructional applications. Linerless labels also eliminate waste and reduce cost associated with label production.