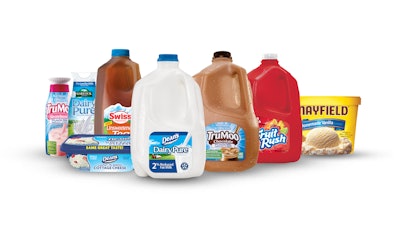 Dean Foods recognized three of its locations as recipients of the 2016 Dean Foods CEO Environmental Health and Safety Award:
Fluid Milk Winner: Meadow Gold Dairy - Billings, Montana
Ice Cream Winner: Dean Foods - Buena Park, California
Logistics Winner: Barber's Dairy - Birmingham, Alabama.
Each location was selected for its dedication to world-class environmental health and safety.
"At Dean Foods, our employees and their safety are top priorities," said CEO Gregg Tanner. "We are impressed by the standard of excellence demonstrated by our employees in Billings, Buena Park and Birmingham. Excellence takes hard work, and this award allows us to honor those team members who have gone above and beyond."
The Dean Foods CEO EHS Award are based on multiple criteria including: injury rates, workers compensation statistics, behavior-based safety elements such as observation and coaching, internal audit scores and employee training. The locations were then scrutinized by Dean Foods' senior leadership who took into account employee engagement, best practices and the 'safety culture' within the location.