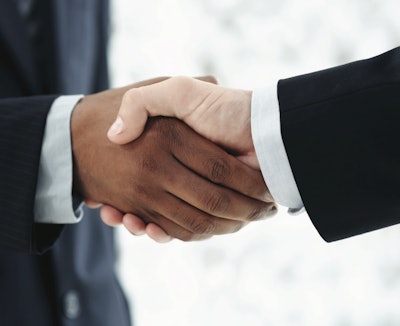 Last Spring, influencers at both CPG and OEM companies sat down together and talked with PMMI about the shifting landscape in food and beverage processing and packaging.
Most CPGs agree that they need to bring OEMs and other suppliers together earlier in projects to get all on the same page and to clarify roles and responsibilities, especially regarding technical solutions. Both teams point out that this is a good way to increase the likelihood of a successful installation.
OEMs can more proactively assist CPGs with the solutions they're seeking both upstream and downstream from processing and packaging.
From the OEM perspective, it would be helpful for CPGs to convey more of their needs and variables in the production operation being planned, to help the OEMs involved understand what's unique or different about a project, and how it all fits together rather than looking at isolated pieces.
There are hurtles to overcome to achieve this enhanced relationship between buyer and seller. There is increasingly more competition among OEMs on bids frequently initiated by CPG procurement function.

This creates significant time pressure for OEMs as it is often a huge effort to put together complex quotes.
Both CPGs and OEMs report that there are considerable inefficiencies in the bidding process as well. Partnering relationships for both CPGs and OEMs can be adversely affected by these problems. Some CPGs pointed out that different internal teams can often be operating at odds, procurement and legal, for instance.
CPGs point out that attaining preferred supplier status is a real opportunity for OEMs.
To help build a better partnership, CPGs and OEMs recommended scheduling a project kickoff meeting and bringing in multiple stakeholders to clarify project parameters, determine roles and responsibilities and align on critical project timelines and outcomes.

OEMs can leverage an effective kickoff meeting by following up with periodic online meetings for stakeholders to reinforce stakeholder responsibilities and monitor the project timeline and key benchmarks.

OEMs can also take the lead on identifying and providing additional project resources as required by the project timeline and actual project progress by leveraging their partnerships with other suppliers.
A key takeaway was CPGs have to be clear in their expectations of what they need from the OEM, and OEMs have to be honest about deliverables.
The OpX Leadership Network, put together by PMMI, includes key OEMS and CPGs. OpX produces work products for calculating OEE and Total Cost of Ownership. OpX is currently working on RFPs (Requests for Proposals), and how they can aid in TCO analysis.
Source: PMMI Business Intelligence, Top to Top Summit 2017 Report. The entire Top To Top report is available from PMMI here.