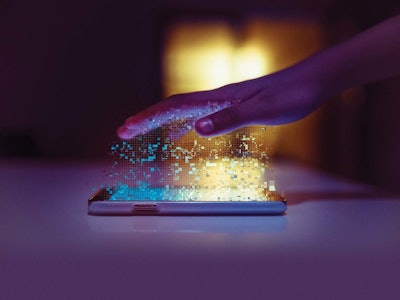 Whether the sales process has been controlled by an online juggernaut like Amazon or a chain of grocery stores, food and beverage makers have long fought against the odds to create relationships with customers of their products. They've done it through advertising to build brand loyalty, eye-catching packaging design, retailer incentives to secure more shelf space and a host of other ways.
The growing popularity of online shopping, rapid delivery services and more customized food choices promises to change at least part of that equation. Some food and beverage manufacturers are actively using e-commerce to build direct sales relationships with customers. Others are being drawn into this world by the demands of their online and brick-and-mortar retailers. It's a market environment that will change how products are made and the way supply chains are managed and products are distributed.
While e-commerce is most often talked about as selling to consumers, B2B e-commerce may actually present even bigger opportunities for sales and profit growth for the industry. "Using websites to simplify basic business processes, like ordering and reordering, has been super successful," says Andy Peebler, executive vice president of strategy at CloudCraze, the B2B e-commerce platform on Salesforce. The company counts Kellogg's among its many industry customers.
"Young professionals don't want to have to deal with sales people for routine activities like placing an order or determining a delivery date," he explains. "They want the same sort of speed and convenience they experience purchasing products in their personal lives."
These B2B e-commerce relationships can produce larger orders and reorders, stabilizing production and logistical demands, and enabling sales representatives to focus their efforts on higher-value activities than processing orders, like cultivating new customers and learning what they really care about.
While the e-commerce giants will always be pushing the technology envelope, any food and beverage maker can use online commerce to leverage their existing infrastructure, customer expertise and historical knowledge to drive sales. "The industry is ripe for innovation," says Peebler, "and the people who are really embracing these changes see great potential for both B2C and B2B e-commerce."
No matter whether online commerce is a choice or a necessity, food and beverage makers are turning to a range of useful technologies and software to help them manage the back-end requirements of meeting new customer expectations and the business impact of dealing with multiple sales channels.
Automating workflow
The digital transformation that is underway in all industries, including food and beverage processing, is often a precursor to managing online commerce. The data generated by a company's manufacturing, inventory, sales and logistics systems are needed to let consumers and business buyers know what products are available and when they can be delivered. Yet paper records and organizational silos often pose a barrier to information flow.
Workflow process automation is becoming an essential tool for operating a business at the speeds required for online commerce. "There are a lot of little processes that every business uses to run the organization, like taking an order, coming up with a quote, writing an invoice or identifying a new supplier," says Mike Fitzmaurice, vice president of workflow technology for software supplier Nintex.
When these processes are written down and automated, employees can do their jobs more efficiently. Information technology also makes it easier for them to collaborate with other members of the team to solve a business or customer problem.
Syncing databases
Where enterprise resource planning systems (ERP) were once fairly rigid and confined mostly to the activities within an enterprise, today's ERP software provides much of the data necessary to manage e-commerce. Real-time data syncing between ERP software and e-commerce platforms is critical. In response, software vendors are incorporating online commerce along with more traditional capabilities to provide a broader portfolio of business management tools.
"A shared database provides a single source of the truth for the enterprise," explains Scott Deakins, COO of ERP vendor Deacom, Inc., "because you can't look at e-commerce in a vacuum. It has to be viewed within the context of all the other information available in your systems. The data required to support the sale has to be readily available, whether the customer is a business or an individual consumer."
The cloud expands
The use of cloud-based systems for the software needed to operate businesses, everything from ERP to supply chain and capital management, CRM and logistics, continues to grow as companies seek to reduce their in-house IT-related capital and labor costs.
"The advanced supply chain management, production planning and scheduling capabilities in today's cloud-based ERP software can help companies minimize downtime and optimize the production mix by profitability," says Mike Edgett, director of industry and solutions strategy at Infor. The business management software provider has many industry clients, such as the Dr Pepper Snapple Group and the Tree Top grower-owned cooperative. Infor uses Amazon Web Services, the largest cloud-computing provider, to deliver the capacity, scale and high reliability needed by its customers.
One company that recently switched its ERP backbone to Infor's CloudSuite for Food and Beverage is J.R. Watkins, a maker of extracts, spices, and personal and health care products based on natural ingredients since 1868. For the past decade, the company has been moving from a direct-to-consumer business strategy to a model focused on large retail and wholesale customers.
The cloud-based software suite allows J.R. Watkins to manage procurement, manufacturing and distribution with one system to help meet strict customer delivery dates and give employees the ability to do their jobs more efficiently. With the transition to cloud-based services, the company anticipates five-year savings of more than $500,000 in IT hardware, technical support and database administration costs.
Making to order
The manufacturing strategy that best fits an e-commerce demand-supply model is not to juggle somewhat greater product diversity, but to make products to order, rapidly and economically. While this may be a future state for many in the industry, equipment makers are now developing adaptive machines for manufacturing and packaging that are a step further in that direction. The physical side of cyber-physical systems is catching up to the cyber side.
Factory floor protocols like OPC UA and Time-Sensitive Networking (TSN) for Ethernet are making it easier for information from production machinery to be shared in real time, improving diagnostics for machine health, making manufacturing processes more efficient, increasing uptime, and allowing greater customization in products and packaging. This is critical at a time when decreasing margins require that products be made at the lowest possible cost.
"The ability to satisfy individual consumers' exact product criteria has been identified as a powerful competitive advantage for decades — but only if it can be accomplished at an acceptable price point," says John Kowal, director of business development for B&R Automation. "With adaptive machines, make-to-order instead of make-to-stock — what is being called batch size one — is now a practical reality."
The concept is for the machinery to adapt to the product it needs to produce, rather than products conforming to the manufacturing process. While e-commerce mega-retailers are investing in massive distribution centers, batch size one allows customized products to ship directly from the manufacturing line to the consumer or to a store for pickup. While currently a labor-intensive process, in the future, adaptive machines could help manufacturers reduce costs for raw materials, finished goods inventory, supply chain support, and the discounting and disposal of unsold inventory.
An example of next-generation adaptive machines is a beverage filling system first deployed in Europe that can fulfill an order directly from the bottling line. To be introduced in the United States later this year, it enables "bottling on demand" and can:
• Fill a different flavor into each consecutive bottle.
• Use different bottle sizes side by side.
• Print the appropriate label graphics on each bottle (no preprinted labels and no label stock).
• Cap the bottle with the color designated for that flavor.
• Collate and package the order into the appropriate size shipper to minimize void fill and shipping charges.
It's a concept scaled up for manufacturing, similar to the consumer-scale Coca-Cola Freestyle, a touch-screen vending machine that can produce customized beverages on demand.
Packaging machines adapt
Gen4 packaging systems are another type of adaptive machinery that will soon be introduced into the U.S. market. It's a flexible environment that enables variable pitch, multidirectional travel and synchronized movements of the shuttle, robot arms, actuators, print heads and other devices, adapting the process to the product. Each shuttle on the track system is independently controlled, permitting parallel processing of products to prevent bottlenecks and the need for accumulation buffers.
These new packaging systems are designed to address the challenges of mass customization, order fulfillment, track and trace, manufacturing productivity, SKU proliferation, inventory costs and shorter product life cycles.
A Gen4 case packer from Tavil, for example, can erect, fill and close up to four different size cases on demand, at rates of 20 cases per minute, capable of changing case sizes in four seconds or less, programmable with 99 recipe-driven case formats and corresponding lid formats. Machinery like this is well-suited to e-commerce fulfillment because shippers like FedEx and UPS are now charging by package volume in addition to weight, creating an imperative to minimize voids.
"Contract packagers, who tend to operate regionally, have resisted automation in the past, but adaptive machinery can present opportunities to serve the growing rapid delivery and e-commerce markets," explains B&R Automation's Kowal. "Companies are dealing with greater customization and shorter production runs, so it makes sense for them to consider setting up smaller, regional factories to accommodate faster delivery schedules."
Another manufacturing trend is to subdivide factories to produce multiple products. "This is a trend that started in some of the emerging markets, with multiple lines and flexible packaging machines in each factory, to address the supply chain and logistics challenges of making products closer to the customer," says Steve Gansen, national manufacturing manager for industry at Cisco and a member of the company's digitization team.
"Logistics is key in e-commerce," adds Cisco's Kathryn Howe, director of retail and hospitality for U.S. Digital Transformation. "That's why companies are changing their manufacturing footprints, moving plants and warehouses closer to major population centers where they can more quickly reach the largest number of potential customers."
One development in the integration of ordering and production systems is that bottlers for major beverage makers have begun blow-molding bottles on site, which eliminates a separate factory for making bottles and the related shipping costs.
Automate everything
When you consider that an estimated 50 percent of American households are now Amazon Prime members, the potential impact of e-commerce on manufacturers and how they make and package their products will be revolutionary.
"It's tough to compete with Amazon's volumes and the effect they're having on pricing," says Will Aja, director of customer operations at system integrator Panacea Technologies, which counts many customers in the food and beverage industry. "Since three of the biggest costs in running any business are utilities, facilities and people, we're seeing a big push now to automate everything that can be automated."
Companies are using sensors and Ethernet networks to more closely monitor the systems in their factories to identify their biggest overhead costs, such as energy, water and compressed air, and find ways to reduce them. "Integrators are getting brought in to recommend ways to collect, report and analyze data from operating equipment. But it's not just about getting more data, it's about getting the data they care about more often," says Aja.
That's one reason, according to Aja, why Inductive Automation's Ignition SCADA platform, with its low-cost unlimited licensing and ability to quickly create web pages to display data, has become popular in the food and beverage industry.
Data drives business
With topline business growth driven by data and automated production systems able to shift on a dime, food and beverage makers are moving to connect every aspect of their manufacturing processes to gather and learn from the data being generated by machines.
"Cisco networking technology is being used at every connection point, managing and securing the expanding number of connections that every business has, whether it's machine-to-machine communications or online commerce," says Howe.
Gansen sees a groundswell of change in the food and beverage industry as manufacturers of all sizes embrace the Industrial Internet of Things (IIoT) and the potential that e-commerce holds for their business. "They're recognizing that complacency is a slow path to irrelevancy," he says.
To respond to growing consumer interest in the source and safety of their food, for example, the Barilla Group, makers of pasta and sauces, teamed up with Cisco and other technology suppliers in 2015 to create the Safety for Food platform and database. By using their smartphones to scan a QR code on Barilla products, consumers can trace the entire chain of production for the ingredients in their food, from where it was grown to how it arrived on the store shelf.
The company believes consumer-friendly technology like this has the potential to change the way people farm, produce, distribute and consume food, and make the entire process safer and more transparent.
Packaging for e-commerce
Distribution is no longer simply a matter of shipping a pallet of products to a retailer. With e-commerce, there can be many more touch points for a product taking the journey from factory to consumer. The protections designed for shipping a large container of products no longer apply when that container is broken down at a fulfillment center to fill an order from an individual consumer.
Food and beverage manufacturers need to consider the operational consequences of a multichannel market. "You can't just copy and paste what works for primary packaging in a brick-and-mortar retail environment," says Becky Donner, senior vice president of marketing, design and engineering at TricorBraun. "Online commerce often requires a reconsideration of package design, particularly when the product is liquid."
Primary packaging may need to be more robust because containers will be passing through many more hands during transit. "Switching materials, such as from glass to plastic, engineering more effective seals and liners, or better locking mechanisms for pumps are all considerations for manufacturers trying to prevent breakage or leaks that could negatively impact the overall consumer experience, especially if the first time they touch a product is when they open a box," she explains.
Automating logistics
Amazon's recent announcement that it intends to build its own delivery service could be a wake-up call for distributors and manufacturers to update their automation and machine learning capabilities.
That's the advice from Ryan Duguid, senior vice president of technology strategy at workflow process automation supplier Nintex. "Companies in all industries need to automate as many processes as possible to cut inefficiencies and costs," Duguid says. "For food and beverage makers, automating logistics processes will save time on basic administrative and checklist tasks, eliminating costly computational and other simple errors."
Logistics is an integrative discipline, tying together a number of separate processes like manufacturing, distribution and transportation. "Workflow process automation provides many opportunities to automate linkages and manage deliveries and other processes that are required for e-commerce," says Duguid.
With retailers pushing supply chain management down to manufacturers, one emerging technology for improving collaboration is blockchain. One Network Enterprises is embedding blockchain into its platform, which interconnects any number of trading partners together on a single transaction flow. It allows companies to work together in a confidential and secure environment on such shared services as scheduling something for distribution. One Network will soon roll out a chain-of-custody blockchain app designed for the food industry supply chain.
Restructuring the enterprise
While major industry players like Coca-Cola, PepsiCo, Campbell's and Kellogg's have made headlines with significant investments in and growing returns from online commerce, few food and beverage manufacturers have actually restructured their operations to reflect the needs of a direct-to-consumer, on-demand world.
That's the view at Rockwell Automation, one of the major suppliers of automation components and systems to the industry. "Companies like General Mills have dipped their toes in, but most of the industry continues to follow the normal production and distribution process," says Steve Mulder, regional segment manager. "It's just Amazon rather than a brick-and-mortar retailer who's breaking down the pallet."
While consumers may want to mix and match products, the process of filling custom orders is currently too labor intensive and outside the norm for most food and beverage makers to consider. Even when manufacturers make customized products, like decorated cookies for community groups, they often prefer to outsource fulfillment to specialists.
With shipping adding costs to each online sales transaction, the boxes that products are shipped in are also taking on greater importance. "There's an increase in the number of boxes being made to fit a particular shipping container," says Mulder, "and growing demand for equipment that can make boxes cut to the size of a specific order."
Online commerce adds more complexity to an already complex environment for food and beverage manufacturers. "A lot of things are impacting the industry right now, such as changing demographics, a rising global middle class, changing expectations and a lack of flexibility in plants to respond to a consumer-driven marketplace," says David Sharpe, global industry director for Rockwell Automation.
The company continues to drive home the message that a connected enterprise, where factory floor information is automatically integrated into enterprise systems for analysis and application, is essential for successfully managing a business. "Monitoring assets to reduce failures and improve machine performance is the only way to drive up yields and lower operating costs," says Sharpe.
"Manufacturers' priorities are to drive revenue, efficiency and growth," he adds. "The impact that e-commerce will have, and what its proper role in the business strategy should be, is still in question."
Companies in this article