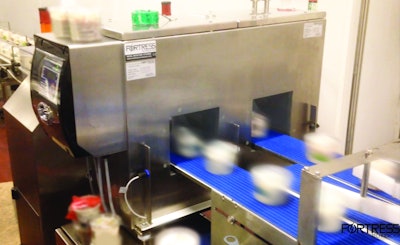 Built for food packing and processing conveyor lines, the Fortress Technology multi-aperture metal detector can detect metal fragments as small as 0.8-mm ferrous, 0.8-mm non-ferrous and 1.2-mm stainless steel. Capable of being installed in a variety of multi-lane configurations, it only inspects and rejects contaminated products from each individual conveyor. A single control panel manages all the lanes, with each lane programmed to run independently from the other(s).
Companies in this article
Videos from Fortress Technology, Inc.