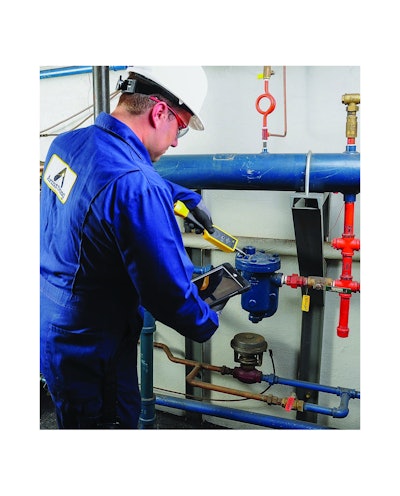 In just the past few months, global food and beverage companies have announced major environmental initiatives, such as Nestlé Waters pledging to use 25 percent recycled plastic across its U.S. portfolio by 2021, and Conagra Brands recognizing seven of its facilities for achieving 95 percent waste diversion that would have otherwise gone to landfills.
However, being green can boost more than just a company's image. Reducing energy consumption is a win-win in aligning corporate social responsibility goals with business goals. With food and beverage manufacturers having no control over the price of energy, more businesses are getting serious about where they can reduce usage in order to gain a competitive edge.
For processors looking for new ways to drive down the cost of energy, this article will dive into best practices in energy management, including examples of what some food and beverage companies are doing to transform their operations into energy producers instead of energy consumers.
Where energy is consumed
Food and beverage plants have traditionally used copious amounts of resources and energy to process product. In fact, the U.S. Energy Information Administration characterizes food manufacturing as an "energy-intensive" industry. Energy is used for a wide range of purposes, such as steam generation, process heating and cooling, as well as lighting, heating and air conditioning for buildings.
"Our largest energy loads are the central chiller and the distributed HVAC operations of our refrigerated plants as well as the cooking and drying operations of our thermal processing sites," says Daren Kaiser, global energy strategy leader for General Mills. "Of course, compressed air and lighting are large enough loads to get our attention in all processing plants."
Energy consumption in a food and beverage plant can be visually pictured as a heat map, where there are hotspots using high levels of energy. According to Timothy Gibbons, vice president of design services for ESI Group USA, a facility's refrigeration system is a "red hot" area.
"But an area that might be overlooked is the production room floor," says Gibbons. "Typically, these rooms must be held below 40°F, but have numerous large pieces of equipment running electric motors at a high rate of speed and a large number of personnel to run them."
Plus, adding to the load is the warm temperature of product coming in from the field during summer months or in plants located in warmer climates. That heat generated is also transferred to the plant, which draws more energy to cool down.
Another usual suspect in energy-intensive equipment is a blast freezer room, which removes heat to achieve very low temperatures.
"The rooms are extremely expensive to construct and operate and are required to take product down to an extremely low temperature," says Gibbons. "Removing heat at low temperatures requires an incredible exponential use of energy for each degree."
Collin Coker, vice president of sales and marketing for Viking Cold Solutions, also identifies freezers as users of high amounts of energy because they need to freeze food quickly to prevent the formation of ice crystals that can degrade food quality.
"Holding freezers, where the food is stored prior to distribution, continuously require significant levels of energy consumption to maintain temperature stability and avoid those larger ice crystal formations," he says.
One way to maintain more stable temperatures and reduce energy consumption is by adding thermal energy storage (TES) systems to holding freezers, he says. TES systems have thermal cells that absorb 50 to 85 percent of heat, which keeps the environment colder for longer periods of time and reduces the amount of active refrigeration necessary.
"Additionally, these cells leverage latent heat — they stay the same temperature as they absorb heat — versus sensible heat — food product increases in temperature as it absorbs heat — to maintain stable temperatures," Coker says.
He attributes the efficiency produced by TES to three factors: an environmentally safe phase change material (PCM) contained in the TES; the ability to freeze the PCM while energy costs are low and enables the refrigeration to be reduced when costs are higher; and the ability to remove the same amount of heat (BTUs) from the thermal cells rather than the food using less energy (kWh).
"Even in more efficient ammonia-based refrigeration facilities, this technology goes beyond incremental efficiency gains by reducing kWh consumption by 15 to 30 percent," he says. "By also adding time-of-use flexibility, TES systems can reduce energy costs even further."
The ability to run refrigeration at times when the cost of energy is lower, such as in the evening, can reduce energy costs by up to 50 percent. Plus, because the run time is reduced, a facility's refrigeration equipment's life lasts longer.
Best practices for energy excellence
To get a handle on energy consumption, plants should measure how much energy is being used. As the adage goes, you can't manage what you don't measure.
"Installing sub-metering (water, fuel, electricity, steam) on major energy consumers is highly recommended," says Kyle T. Lambright, director of business development and senior utility systems engineer for Armstrong Service, Inc. "Monitoring and trending of the utilities helps the plant manager prioritize and find ways to reduce consumption of energy in the facility or on specific equipment."
Through analyzing the energy data, trends and energy costs can be determined and used to create an action plan for maximizing energy savings. Plus, Lambright suggests hiring a third party to conduct an energy audit, compressed air audit and steam trap survey.
"Steam trap management is also a must — annual trap surveys to identify failed traps," he says. "A trap in a 'blow-thru' condition is passing live steam into a condensate line, which may go to drain."
This is not recommended unless it is contaminated. The other possibility is live steam being sent to a condensate receiver, which is then vented to the atmosphere and results in the loss of heat and/or chemicals sent to the sewer.
"Utilizing a steam trap management platform that allows for tracking, benchmarking and reporting energy losses and greenhouse gas emissions can help facilities stay on target for their energy reduction goals," Lambright says. "Additionally, wireless trap monitoring of higher-pressure traps will provide you with instant failure alerts, which will allow a facility to act more quickly, mitigating potential energy losses through the trap."
General Mills' corporate team focuses on one common utility each year and leads a deployment of efficiency best practices across all applicable plants in the company's supply chain. Kaiser says efforts concentrated on compressed air in 2017 and steam systems last year.
"Recently, we have been investing in LED lighting retrofits at large sites," he says. "The efficiencies and controls technologies have advanced significantly at the same time that costs have dropped, making the payback very attractive."
For monitoring and analyzing energy consumption levels in real time, Lee Cheung, product marketing engineer for Mitsubishi Electric Automation, Inc., suggests using a human machine interface (HMI).
"As an edge processing device, the HMI captures and records energy consumption levels and allows facility managers to visualize and identify energy usage graphically on the interactive touchscreen," Cheung says. "Data can also be transferred from the manufacturing area up to the enterprise network and directly to databases via the HMI."
This acts as a secure bridge that protects access between the networks and maintains the real-time reliability of manufacturing processes. Additionally, if abnormal energy levels are detected, email alerts will be sent to manufacturing personnel, who can access the HMI wirelessly or from the office.
According to the Natural Resources Defense Council, electric motors represent nearly 50 percent of industrial energy consumed in the United States. One technology growing in popularity in plants to facilitate higher levels of energy efficiency in motor usage is variable frequency drives (VFD).
Deana Fu, senior product manager for Mitsubishi Electric Automation, Inc., says controlling the speed of these motors can greatly impact a plant's ability to optimize energy use as well as increase machinery efficiencies and meet the demand for higher performance.
"VFDs are extremely valuable in applications that require precise speed control. By varying motor speed to meet the exact process demand, VFDs eliminate the excess energy used when running a motor at a fixed speed," she says. "In a pipeline, for example, the motor runs at the same speed and consumes virtually the same amount of energy whether it's 20 percent or 100 percent full of fluid. By installing a VFD, the motor can be slowed to 20 percent speed, thus consuming less energy."
Smithfield Foods' energy project
Recent data from the Global Carbon Project shows carbon dioxide emissions hit an all-time high in 2018. Most of that growth is being attributed to a booming global car market and rising coal use in China. However, even in the United States, after several years where emissions declined, the levels increased in 2018 by 2.5 percent.
With this sobering report card, businesses might feel renewed pressure from communities to do more to ramp up their efforts to cut down greenhouse gas emissions. Some food and beverage companies, such as global pork processor Smithfield Foods, are facing the issue head on.
Late in 2018, Smithfield Foods announced a partnership with Dominion Energy to form a joint venture called Align Renewable Natural Gas (Align RNG), which will capture methane emissions from hog farms and convert them into clean, renewable energy for residential home heating and power for local businesses.
"At Smithfield, we recognize true, enduring sustainability initiatives require collaboration with other proven innovators who share a similar vision," says Kenneth M. Sullivan, president and CEO of Smithfield Foods. "Dominion Energy is one such proven innovator, and we are proud to partner with them in our longstanding pursuit of renewable energy."
Align RNG is part of the Smithfield Renewables program created in 2017 to help build innovative projects designed to help meet the company's goal to reduce its greenhouse gas emissions 25 percent by 2025. To help reach this goal, some of the projects include fertilizer optimization and grain supply chain initiatives.
The first Align RNG projects are slated for North Carolina, Virginia and Utah, and will capture methane that would otherwise be released into the atmosphere. Instead, the methane produced at Smithfield's owned and contract hog farms will be converted into RNG, which can be stored and delivered to homes and businesses through existing natural gas infrastructure. After being collected at the farms, the methane will be transported to a central conditioning facility and will then be converted through anaerobic digestion.
Smithfield Foods had previously set a goal to implement "manure to energy" projects across 90 percent of its hog finishing operations in North Carolina, Utah and Missouri over the next 10 years. The company set up a pilot project in North Carolina, which also used anaerobic digestion to convert manure collected from its farms into RNG. The project generated enough RNG to power 1,000 homes in a year.
General Mills uses whey for energy
In its efforts to be a better environmental steward, General Mills pledged to reduce its greenhouse gas emissions by 28 percent over a 10-year period. Part of that commitment was a project done at its Murfreesboro, Tennessee, plant to transform its operations with more environmentally friendly practices.
The General Mills Yoplait and Pillsbury manufacturing facility was first opened in 1979 as a frozen pizza production plant. In 2004, the Yoplait yogurt lines were added, including ones producing Greek yogurt, which requires 3 gal of milk to make 1 gal of finished product. The process requires 60 to 70 percent of the milk being turned into the waste byproduct called acid whey, which is traditionally disposed of. However, the General Mills plant was not allowed by the Murfreesboro Water and Sewer Department to increase its biochemical oxygen demand (BOD) loading, so the whey had to be collected and sent to landfills.
The plant worked to find an improved solution and installed a 6.5-million-gal anaerobic digester and other energy-recovery facilities in 2014. The digester uses anaerobic bacteria to break down the whey and purify the BOD in the water. A nutrient-rich sludge is then produced and sent to the dissolved air flotation (DAF) system to remove pollutants and solids. Wastewater entering the DAF system mixes with recirculated clarified water, and microscopic bubbles attach to solid particulates, causing them to bind together and form a floating layer on top. A skimmer then pushes the solid layer to the discharge hopper.
Any solids that don't float, settle and concentrate at the bottom of the DAF tank. These solids can either be directed back into the anaerobic digester or into another holding tank. The clarified water flows out of the tank and can be used in the recirculation loop or can be moved into the aerobic treatment phase. The aerobic system that treats the clarified water can also be used for finishing water and to augment other types of treatment.
The anaerobic digester and DAF system enables the plant to pretreat all Yoplait and Pillsbury processing wastewaters. Once the solids from this process are broken down, it releases methane gas, which is then captured, and that gas is converted to biogas, which is used to fuel an on-site generator, supplying energy to approximately 10 percent of the processing facility. Waste heat from the generator is recovered and used to heat water for cleaning and sanitation in the plant, which cuts natural gas use by 10 percent. Also, the project has eliminated the need for 15-20 tanker trucks hauling unusable whey, which translates to a decrease in more than 25,000 gal of diesel fuel.
In the first four months of operation, the anaerobic digester generated 3 million kWh of electricity, resulting in a 9,000-metric ton decrease in carbon dioxide and a $2.4 million savings in the plant's annual utilities cost. Even after the completion of several significant production line expansions, the plant purchases less energy and produces less waste than its 2014 pre-expansion baseline.
The project was such a success that the Murfreesboro plant received the Energy Excellence award at the Tennessee Chamber of Commerce & Industry's 36th Annual Environment and Energy Awards Conference. The award is designed to honor companies that demonstrate improvements to their manufacturing processes while decreasing their impact on the environment.
ProFood World also recognizes companies that go above and beyond in their sustainability efforts with the Sustainability Excellence in Manufacturing Awards. This award honors companies who implement sustainable practices that go beyond the industry standard. Read more about the award and the award winners here.
Companies in this article