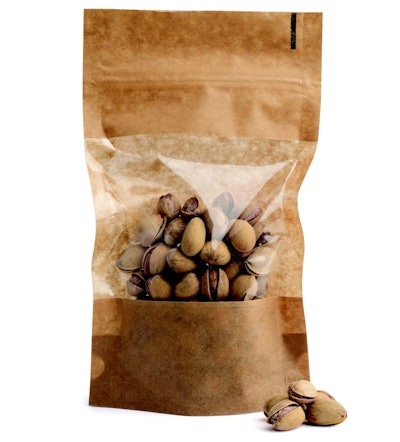 According to the "2019 Flexible Packaging Assessment Report" by PMMI Business Intelligence, consumers are more concerned that the products they buy online arrive in good condition, rather than how they appear online. And e-commerce only continues to grow - according to Future Market Insight group, the online grocery market alone may reach $100 billion by 2022.
Flexible packaging is ideally suited to e-commerce – as a light-weight packaging format it reduces transportation costs, and it can be designed to fit small package transport precisely. Shipping containers with built-in air pockets can support hard-to-ship products, and pouches can be used that hold up to air pressures and dropping through the logistics channels.
According to the report, manufacturers are developing a business focus that caters to flexible packaging for this channel, including the specific requirements and durability solutions that are needed.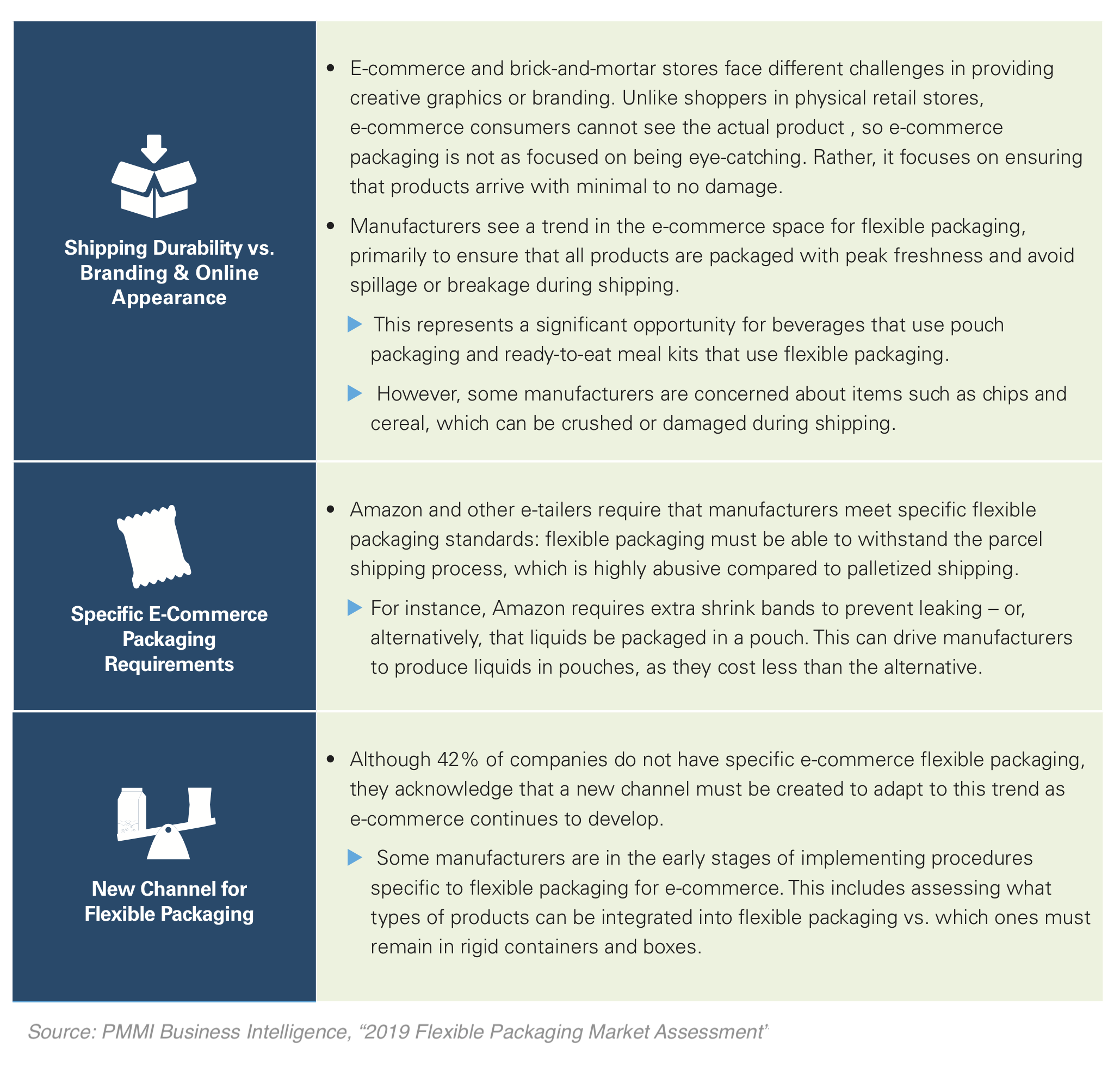 Said one director of engineering and strategy for a coffee foodservice company, "The impact of e-commerce can only increase the amount of flexible packaging - it is undeniable. We do quite a bit of e-commerce, putting our flexible packages within cartons to transport."
Download the free Executive Summary of this report, or, PMMI Members can download the entire report here.
Source: PMMI Business Intelligence, 2019 Flexible Packaging Assessment Report.
Learn more about flexible packaging solutions and machinery at PACK EXPO Las Vegas, September 23-25.