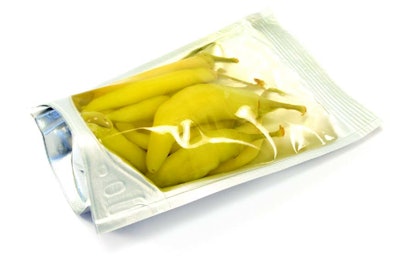 EUROPE
The extensive use of flexible packaging in developed nations such as Germany, and the popularity of packaged food and confectionary products in Western Europe both contribute to the growth in this region.
According to the report, "manufacturers believe that Europe is more advanced and diverse in flexible packaging compared to other markets due to its robust systems and the region's ability to introduce innovative concepts in its flexible packaging, such as unique plastic bowl styles and custom shapes and designs."
"The European market is the most advanced in flexible packaging. The market does a better job introducing innovative concepts which helps communicate brand essence and consumer engagement," said one packaging engineer for a food manufacturer.
ASIA
Growth in Asia is attributed to the expanding food industry in addition to changing lifestyles and eating habits. This region also produces goods in smaller sizes and is very graphics driven, producing packaging that is colorful and eye catching to its consumers.
Due to the region's economy, the Asian market is more focused on affordability versus the innovation that flexible packaging can offer.
MEXICO
In Mexico, the demand for longer shelf life drives the growth in flexible packaging.
As the snack food segment grows, particularly nuts, dried fruits, and nutritional bars, portable and easy-to-eat flexible packaging is desired.
Said one Packaging Engineering Manager of a food manufacturer, "We're starting to see a trend in smaller size packaging, primarily for snacks in Mexico. Customers are starting to gear towards 'easy, on-the-go' types of products."
Download the free Executive Summary of this report, or, PMMI Members can download the entire report here.
Source: PMMI Business Intelligence, 2019 Flexible Packaging Assessment Report.
Learn more about flexible packaging solutions and machinery at PACK EXPO Las Vegas, September 23-25.