ThePackHub
The trend toward refillable and reusable packaging is gaining momentum as more companies explore ways to reduce their use of single-use, hard-to-recycle packaging. This growth is partly driven by the goal of the Plastic Pact to deliver reusable packaging by 2025. Many of these initiatives are coming from startup and smaller brands, but multinational companies are also beginning to test the waters with small-scale trials and pilots. The dry food, household, and health and beauty sectors are currently the most active in this area.
Learn more about ThePackHub's Innovation Zone here.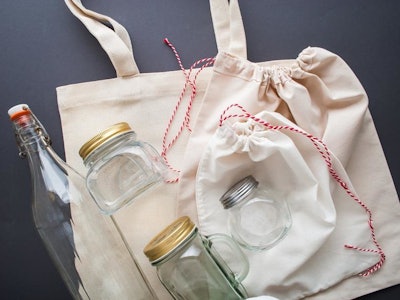 Unilever, PepsiCo, and Danone Collaborate with Ellen MacArthur Foundation to Assess Future of Returnable Packaging
The Ellen MacArthur Foundation's Plastics Initiative has announced that it will collaborate with Unilever, PepsiCo, and Danone to create a vision for the future of scaled returnable packaging systems. Modelling will predict scaled reuse systems' economic, environmental, and experiential performance compared to single-use alternatives. Although refillable and returnable packaging pilots are thought to be increasing and making positive progress, the foundation emphasises that isolated projects cannot make large-scale economic or social impacts. It is therefore pushing for system design at scale to help drive the development of a widespread returnable system. The foundation believes in a standardized vision for the future of returnable packaging, shared understanding, improved data, and a united stance to bring to policymakers. The work's conclusion will be finalised over the coming months, and the full modelling results will be published with a technical appendix later in the year.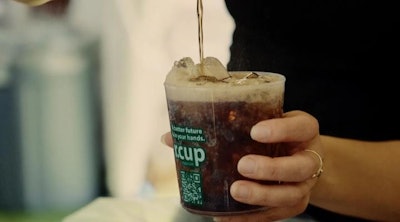 Coca-Cola North America Pilots Reusable Packaging at Large-Scale Events
Coca-Cola North America is accelerating pilot schemes to replace single-use cups with end-to-end reusable cup solutions in large-scale sports and entertainment venues, cinemas, festivals, and events. Coca-Cola is entering into a partnership with r.Cup, who claim to be the number one provider of reusable cups in the U.S. Concessionaires have the option of several durable PP (polypropylene) cups. Once the cups are binned and collected from each location, r.Cup collects, washes, sanitizes, inspects, and repackages the cups to be used again. With support from Coca-Cola North America, r.Cup will expand its infrastructure and frontline capacity in key cities, including opening new wash facilities later this year and directing a portion of profits to local nonprofit organizations working to address the packaging waste crisis. Coca-Cola recently committed to a goal of 25% of its global product volume being served in reusable packaging by 2030.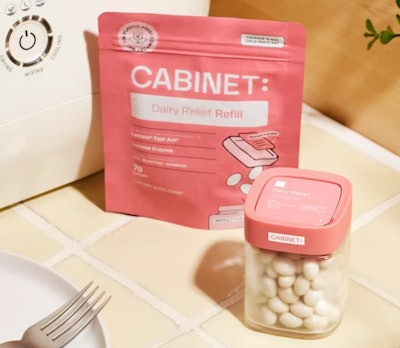 Cabinet Health Offers Pharmacy Products in Compostable Pouches and Refillable Jars
Cabinet Health is a New York-based online provider of pharmacy products. The company is on a mission to make the industry more sustainable by replacing standard plastic with refillable shatter-resistant glass bottles, which consumers refill from compostable pouches. Topping each bottle is a colorful child-resistant square plastic cap with a bayonet locking closure and integrated magnet. Nestled inside a concave area on the top of the closure is a separate, removable magnet upon which is printed directions for the medication, expiration date, lot number, and other required information, as well as a QR code consumers can use to order medication refills.The bottles are available in small and large sizes. They are also stackable for easy organization on consumers' medicine shelves. Also, having a low, square profile, the Cabinet system takes up a fraction of the space in a medicine cabinet than traditional bottles.
Learn more about ThePackHub's Innovation Zone here.
Companies in this article