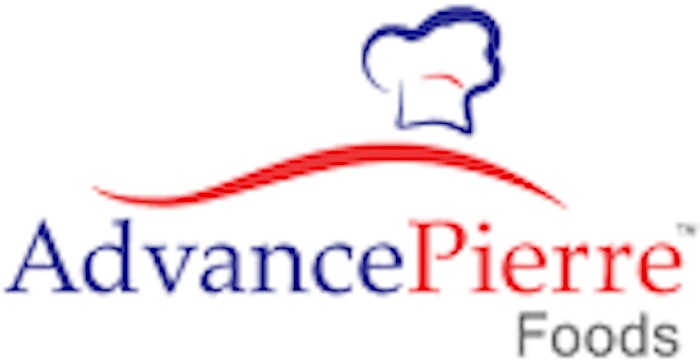 Christopher D. Sliva has been named president of AdvancePierre Foods and a member of the company's board of directors, effective November 14, 2016. He also will succeed John Simons as chief executive officer when Simons retires on March 31, 2017. Sliva was president and chief operating officer at TreeHouse Foods, Inc. prior to accepting these positions at AdvancePierre.
In addition, AdvancePierre Senior Vice President, Supply Chain & Corporate Development George Chappelle has been appointed chief operating officer. Jim Clough, president of the foodservice business unit, also will be serving the company's chief commercial officer.
AdvancePierre Foods Holdings, Inc. is a national producer and distributor of value-added ready-to-eat sandwiches, sandwich components and other entrées and snacks, with revenues of $1.6 billion in 2015 and more than 4,000 employees.