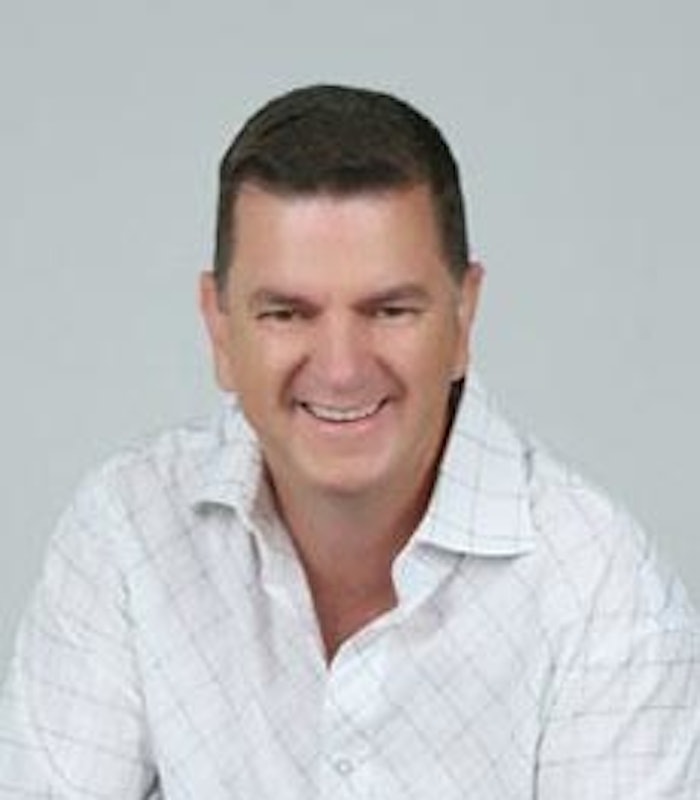 Don Gadsden has been named president of Asia-Pacific, Hormel Foods International Corporation, a division of Hormel Foods Corporation. Gadsden has over 30 years of experience working in the Asia-Pacific region, holding the positions of CEO and CFO of Asia-Pacific for companies such as Heinz, Electrolux, Danone and the Sara Lee Corporation. He was most recently the director/advisor for PwC Consulting.
Clextral will be hosting a short course, "How to Create Extruded Foods," for food processors from February 28 to March 2, 2017 in Tampa, FL. The course, dealing with the technology and new product opportunities of twin screw extrusion, will combine classroom sessions and active demonstrations, providing a comprehensive overview of the theory and practical considerations of extrusion processing. For more information, go to http://www.clextral.com/twin-screw-extrusion-short-course-register-now or call 813-854-4434.
Effective May 1, 2017, Muhtar Kent, CEO of The Coca-Cola Company, will be resigning his position, and Coca-Cola President and COO James Quincey will be assuming the role of CEO. Kent has been CEO since 2008. He will stay with the company as chairman of the board of directors.
On November 4, Heat and Control held a groundbreaking ceremony to celebrate the development of a new Spray Dynamics manufacturing site in Union, MO. The building will be located on a 13.32-acre greenfield site; the total manufacturing and office areas will be approximately 103,000 sq. ft. The new facility will initially employ 50 to 60 personnel, with the potential to expand to over 100 employees in the future. A key feature of the new facility will be a demonstration/trial center that will provide comprehensive testing capability across a wide range of Heat and Control products. The project has been engineered by Washington Engineering & Architecture Inc. and is expected to be completed by the third quarter of 2017.
Effective April 3, 2017, Kevin Johnson will be taking on the position of president and chief executive officer of Starbucks Corporation. Johnson has been Starbucks president and chief operating officer since March 2015. He has been a Starbucks board member since 2009 and will continue to serve on the board. Prior to joining Starbucks, Johnson spent 16 years at Microsoft and five years as Juniper Networks CEO.
Also on April 3, Starbucks current chairman and CEO, Howard Schultz, will be assuming the position of executive chairman of the corporation. In addition, he will continue to serve as chairman of the board.
B&G Foods, Inc. has acquired Victoria Fine Foods Holding Company and Victoria Fine Foods, LLC for approximately $70 million, subject to a customary working capital adjustment. Founded in 1929, Victoria Fine Foods is a Brooklyn-based manufacturer that produces a range of premium pasta and specialty sauces, savory condiments and gourmet spreads. B&G Foods and its subsidiaries manufacture, sell and distribute branded shelf-stable and frozen foods in the US, Canada and Puerto Rico.
Pabst Brewing Company named Simon Thorpe chief executive officer, effective December 1. Thorpe was previously president/CEO of Duvel Moortgat USA, the head of M&A/strategy for InBev and president/CEO of Inbev USA. He also has held positions with Kellogg's and Unilever, as well as other companies.
John McGuckin has been appointed CEO of the US operations of Tribe Mediterranean Foods, a subsidiary of Nestlé SA and the OSEM Group, effective December 5. Previously, McGuckin served as the CEO of Maya Kaimal Fine Indian Foods, LLC; the executive vice president of North American sales and general manager of Canada for Sabra; and the global director and chief sales officer for The Chia Co.
Siemens Corporation has named Lisa Davis as chair and CEO; Judith Marks will be assuming the role of CEO of Siemens in the US. Both appointments are effective January 1, 2017. 
Watson-Marlow Fluid Technology Group has acquired Aflex Hose Limited and its subsidiary Aflex Hose USA LLC (Aflex) through its parent company Spirax-Sarco Engineering plc for £61.4 million. Watson-Marlow is a leading manufacturer of niche peristaltic pumps and associated fluid path technologies. Aflex designs and manufactures PTFE-lined flexible hose for a range of industries.
Companies in this article