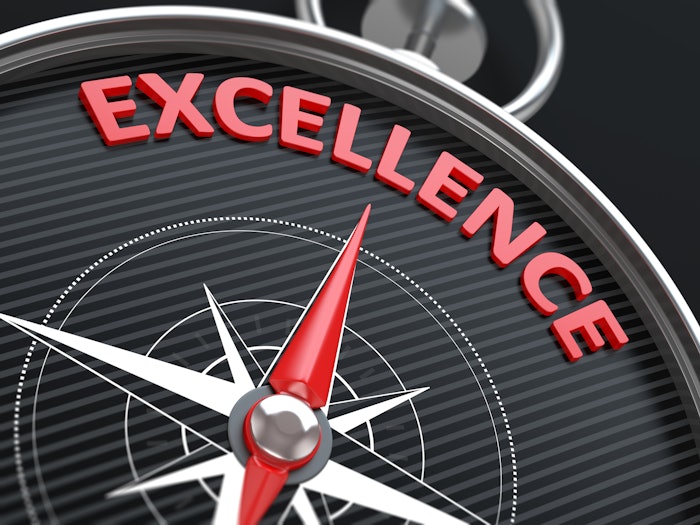 Two special awards ceremonies will be held during ProFoodTech on April 4 and 5. Join your industry colleagues at the show to learn about manufacturing and sustainability projects that go above and beyond the norm. The show will be held April 4-6 at Chicago's McCormick Place, Lakeside Center.
The Manufacturing Innovation Awards, presented by ProFood World, will be held on Tuesday, April 4. The awards recognize outstanding food and beverage processing and packaging innovation projects, including greenfield facilities and major line expansion/automation upgrades completed in the past 18 months. New-to-the-industry use of technology, major cost savings, flexible manufacturing, food safety and maintenance improvement achievements are among the judging criteria for this award.
PMMI's OpX Leadership Network will honor exceptional sustainability achievements within food, beverage and consumer products manufacturing operations on Wednesday, April 5. These annual peer-reviewed awards recognize manufacturing plants for their efforts in driving improved performance through sustainability. The Sustainability Excellence in Manufacturing Awards (SEMA) focus on pollution prevention, enhanced environmental protection and stewardship, as well as compliance assurance.
Entries for both awards have been received, and judging is now underway.
Registration for ProFood Tech is $30 for a limited time. The price will increase to an on-site fee of $100. To register online, or for more information about the show and its robust educational offerings, visit www.profoodtech.com.