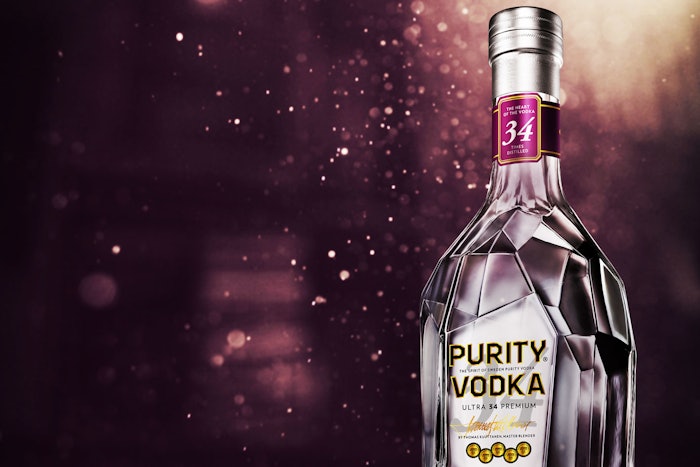 David Szydlik has been named president and CEO of Purity Vodka. Before joining the company, Szydlik was the director of chains at Pernod Ricard. Previously, he held management positions at Molson Coors and Coca-Cola Enterprises. Created by Master Blender Thomas Kuuttanen, Purity Vodka has been awarded more than 125 gold medals in the top blind tasting competitions around the world, rated 100 points by The Spirits Business and was recognized as "Vodka of the Year" ultra-premium vodka brand.
Maurice Janssen has joined MOCON, Inc. as its senior vice president of global sales and marketing. Janssen has more than 20 years of worldwide sales and marketing experience including analytical instruments and process control solutions for food and beverage products. Prior to joining MOCON, Janssen was vice president of sales and marketing, Latin America, for FOSS ANA, a Danish-based supplier of analytical instruments for the food, beverage and agriculture sectors. MOCON is a leading provider of detectors, instruments, systems and consulting services to production facilities and quality control and safety departments in a variety of industries worldwide.
Johan Laureys has assumed the position of vice president of Action Technology's global business and managing director of Tekni-Plex Europe NV. Laureys joined Tekni-Plex Europe in 1996 and was named managing director of Action Technology Italia SpA in 2008, a title he is retaining. Action Technology specializes in gaskets, extension/dip tubing, molded components and plastic/rubber rolled goods for dispenser use. Tekni-Plex, Inc. is a globally integrated company focused on developing and manufacturing innovative packaging materials and precision-crafted tubing solutions. It is headquartered in Wayne, PA and operates 29 manufacturing sites across eight countries worldwide. 
Lori Clark has been appointed vice president of operations for Volkmann, Inc. Her operational responsibilities encompass finances, purchasing and shipping. Volkmann is a market leader in the design and manufacture of contained product transfer systems.
Danfoss has appointed Ian Levergood as sales manager of its electric heating business in North America. Levergood has more than 11 years of engineering, servicing and application experience, specifically in the heat trace market, and previously served as the Eastern regional sales manager for Danfoss. The company is a leading manufacturer of high-efficiency electronic and mechanical components and controls for air conditioning, heating, refrigeration, industrial and water systems.
The PMMI Foundation, along with Dorner Manufacturing Corporation, has selected University of Wisconsin—Stout student, Ryan Knudtson, as the recipient of this year's $2,000 Richard C. Ryan Packaging Education Scholarship. PMMI, The Association for Packaging and Processing Technologies, supports packaging education at more than 25 US colleges, universities and technical schools. Dorner Manufacturing Corporation chose Knudtson based on his GPA, major related to packaging engineering, demonstrated commitment to excellence in the packaging industry, extracurricular involvement and financial need. Each year, the PMMI Foundation provides $100,000 in scholarships to students majoring in packaging. Students must currently attend a PMMI Partner School to be eligible for PMMI Foundation scholarships.
Companies in this article