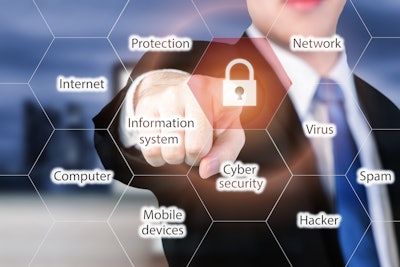 A new study shows that manufacturing executives around the world are seeing real effects on productivity and profitability from investing in the Internet of Things (IoT). A year ago, two-thirds of executives surveyed had no strategy for implementing the IoT; now, the same proportion consider themselves IoT-competitive.
"There's been a dramatic jump in awareness of, investment in, and profits from the IoT," says John R. Brandt, CEO of The MPI Group, which conducted the study. "However, many smaller manufacturers are still unsure where to start." It's crucial that these manufacturers catch up, says Brandt, or their competitors will gain an increasingly large share of the market.
MPI's 2017 Internet of Things Study looked at the production of smart devices and the implementation of embedded intelligence within plants, processes, and products of manufacturers around the world. Key findings include both good news and bad:
The good news:
Implementation is up, with 50% (median) of production processes now using the IoT, and 68% of manufacturers having plans to embed smart devices or intelligence into products.
Manufacturers are making money off the IoT:
-- 72% report increased productivity, and 69% report increased profitability, from application of the IoT to plants and processes
-- 65% report increased profitability from sales of IoT-enabled products (e.g., embedded intelligence).
The bad news:
The biggest challenge is still identifying opportunities to implement the IoT, with 46% of manufacturers naming this as a challenge.
IoT data isn't available to everyone who needs it, with only 34% of executives reporting that all corporate executives who need it have access (and even worse numbers for customers and suppliers).
"Two years ago, MPI research showed that a significant percentage of manufacturers hadn't even heard of the IoT," says Brandt. "Now, it's become a crucial weapon in manufacturers' arsenals as they compete in a digital age."