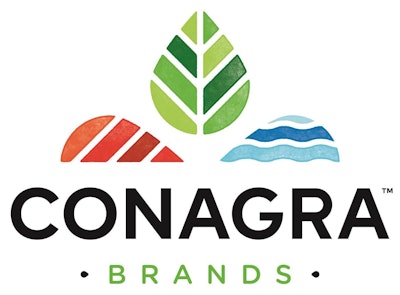 In conjunction with America Recycles Day, a day created to raise awareness around recycling and keeping materials out of landfills, Conagra Brands, Inc. is honoring employees' commitment to reducing waste through its Zero Waste Champion Awards. Given to facilities that have redirected more than 95 percent of materials that would have otherwise been sent to landfills, the Zero Waste Champion Awards are an integral part of Conagra's zero waste strategy. This year nine facilities have been awarded and with their efforts, Conagra has achieved an 81.7 percent landfill diversion rate in the 2017 fiscal year.
"Waste reduction is critically important our company, and we are dedicated to making improvements throughout our operations as part of our zero waste strategy," said Gail Tavill, vice president, sustainable development, Conagra Brands. "Our Zero Waste Champions exemplify this commitment and demonstrate how employees are taking ownership to drive maximum use of material resources."
According to a recent company statement, Conagra Brands' zero waste strategy focuses on reducing the amount of waste generated in its facilities and avoiding the need to transport valuable materials for discard in landfills. By characterizing materials that don't make it into finished goods as "by-products" instead of "waste," the company is creating a culture that allows a shift in thinking away from disposal and toward value creation. Many by-products of food preparation are highly valued as animal feed, source material for recycling, energy recovery or composting, or sometimes even suitable for donation to feed people when safely and properly handled, says Conagra Brands.
Conagra Brands 2017 Zero Waste Champion award winners include: Dresden, Canada; Hamburg, Iowa; Irapuato, Mexico; Kent, Washington; Lake View, Iowa; Maple Grove, Minn.; Menomonie, Wis.; Oakdale, Calif.; Waterloo, Iowa.