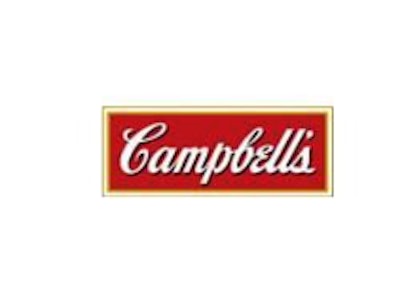 Campbell Soup Company released its 10th Corporate Responsibility report, detailing the company's fiscal year 2017 achievements and outlining new sustainability goals and strategies.
"As a purpose-driven company committed to making real food accessible to more people, our sustainability strategy is focused on four areas - how Campbell's food is grown, sourced, produced and shared," said Dave Stangis, Vice President, Corporate Responsibility and Chief Sustainability Officer.
New sustainability goals in operations include:
Reduce absolute greenhouse gas emissions in Campbell's operations by 25 percent by fiscal 2025;
Reduce water use by 20 percent by fiscal 2025;
Reduce waste to landfills by 25 percent by fiscal 2025; and,
Cut food waste in half by fiscal 2030.
Campbell's new sustainability goals in responsible sourcing are:
Responsibly source 100 percent of priority raw materials and establish traceability to the country of origin by fiscal 2025;
Source 100 percent U.S. chicken meat that complies with higher broiler chicken welfare standards by the end of 2024; and,
Measurably advance Campbell's supplier diversity program by fiscal 2020.
Complementing its existing goals to conserve resources on farms, Campbell has also committed to source 50 percent (by volume) of plant-based priority ingredients from suppliers engaged in an approved sustainable agriculture program by fiscal 2025.
To read the full report, visit Campbell's corporate responsibility website: www.campbellcsr.com.