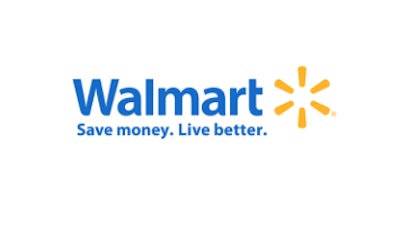 Walmart released a summary of its eleventh annual Global Responsibility Report (GRR), highlighting the company's progress and accomplishments in fiscal year 2018 to increase economic opportunity, enhance sustainability of supply chains and strengthen local communities.
Walmart has made progress toward goals set more than a decade ago, including to be powered by 100 percent renewable energy, create zero waste and sell products that sustain people and the environment. The company marked a number of milestones in fiscal year 2018, including: significant investments in higher wages, training and increased parental leave for associates; a collaborative initiative with suppliers across the value chain to remove one billion metric tons, or one gigaton, of emissions by 2030 known as Project Gigaton™; and further collaborations with suppliers, nonprofit organizations and others to combat forced labor in the global supply chain.
Milestones and progress outlined in the 2018 GRR summary include:
Increasing Renewable Energy Portfolio: Walmart has set a goal to be powered by 50 percent renewable sources by 2025, and has currently achieved 28 percent, making the goal on track toward on-time completion
Reducing emissions in the Supply Chain: Launched in 2017, Project Gigaton™ strives to reduce emissions from the collective value chain – Walmart's supply chain and the supply chain of its suppliers - by a total of one gigaton by 2030. To date, more than 400 suppliers have signed on and within the first year of reporting, more than 200 of these suppliers reported emissions reductions that totaled over 20 million metric tons.
Working to Zero Waste: By the end of FY2018, 78 percent of Walmart's global waste was successfully diverted from landfill.
Enhancing the Environmental Sustainability of Key Commodities: Walmart is committed to source 100 percent of its seafood from suppliers and fisheries that are third-party certified as sustainable, actively working toward certification, or engaged in Fishery Improvement Projects. Last year, Walmart achieved this goal of 100 percent certified for its wild-caught fish, and 98 percent through farmed fish, with the final two percent having plans in place to obtain certification.
For more information on Walmart and the Walmart Foundation's public commitments, priorities and progress, visit corporate.walmart.com/2018grr.