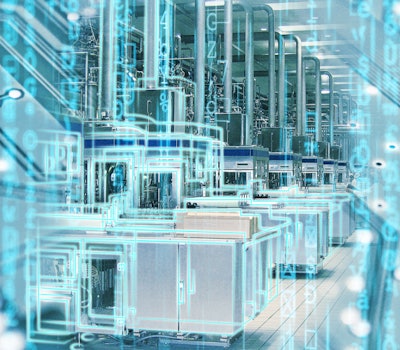 GE Digital and SIG, a provider of packaging systems and solutions for the food and beverage industry, announced a strategic partnership to power digital innovation in food and beverage packaging. SIG will deploy GE Digital's Predix Asset Performance Management (APM) and Predix ServiceMax industrial applications across more than 400 customer factories worldwide to drive new levels of efficiency and create intelligent solutions for its customers.
Food and beverage producers are facing competitive pressures, supply chain complexities and ever-shorter production cycles – creating an increased need for technologies that can enable them to quickly identify, predict and act on changing consumer and market demands, according to the announcement from GE Dgitial and SIG.
The combination of GE Digital's APM and ServiceMax applications will enable SIG to build an end-to-end digital platform that will bring a new level of insight and data-driven intelligence to its customers, helping them manage and service the lifecycle of SIG filling lines. By automatically collecting and analyzing asset data – tapping into billions of data points across its operations globally in real time – SIG and its customers can move beyond traditional asset monitoring and predictive service models to enhance supply chains and quality control technologies.
Companies in this article