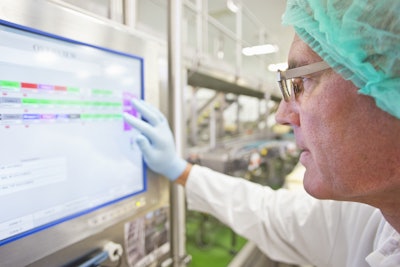 PTC released a new industry study, in conjunction with Aberdeen Group, that identifies the benefits of leveraging enterprise product lifecycle management (PLM) as a means to digital transformation. The survey covers top challenges faced by PLM users, the impact of PLM on IoT, the risks of a disconnected PLM environment, and more.
According to the research, as products become more complex, traditional product development processes can't keep up with the demands of getting products to market on-time and on-budget. Best-in-class manufacturers embracing digital transformation, which made up the top 20 percent of organizations polled, have seen several benefits from streamlining and digitizing their PLM efforts. Each of these leaders has established a single, connected view of data across systems that includes information from AD, ERP, and PLM systems.
"As companies face the growing complexity of products, many are dealing with an environment that is increasingly disconnected," said Greg Cline, research analyst, manufacturing and product innovation & engineering, Aberdeen Group. "With a collaborative and connected PLM environment, the best-in-class companies are seeing significant cost reductions, improved quality control, and over 2x greater engineering productivity than their peers."
The findings show that organizations that embrace consolidated PLM systems have a leg up on their competition, including the following advantages:
2.4x greater year-over-year engineering productivity improvement rate compared to the industry average
58 percent higher rate of hitting product date targets
22 percent higher rate of products meeting product development budgets
21 percent higher rate of products hitting quality targets at launch
The study also reveals that companies that do not leverage single PLM systems across their organization are behind the industry in product development cycles and face an "environment of informational chaos." The Aberdeen report suggests these organizations should not search for a "band-aid" solution, but instead should focus on consolidating into a single, connected system for a more complete view of data across their organization.
"This study confirms something we at PTC have long known – consolidation of data into a single PLM system is a key to success. With an enterprise PLM foundation, organizations can provide a digital thread of rich, up-to-date product development information throughout the enterprise," said Kevin Wrenn, divisional general manager, PLM, PTC. "PLM is a key enterprise value-driver, enabling organizations to get products to market faster and in turn, stay ahead of the competition."