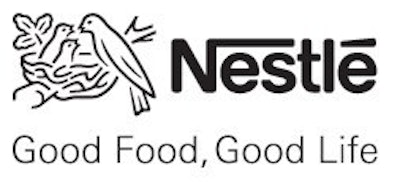 Nestlé has announced will be investing almost $43 million to build a new factory and a production network in the Volyn region of Ukraine in the west of the country, despite Russia's ongoing invasion. Along with the existing Torchyn factory, the Volyn production network will become Nestlé's European regional hub for food and culinary products. The hub is expected to employ approximately 1,500 people.
According to Nestlé, the decision to build the new facility was inspired by two of the company's key goals: to increase the capacity of noodles culinary production in Ukraine and help support the growth of the Ukrainian economy. The company has a strong presence in Ukraine, with over 5,000 employees.
Prior to the Russian invasion earlier this year, Nestlé had three facilities in Ukraine. While the company has provided its Ukrainian employees with money and emergency help during the conflict, it has, at the same time, discontinued its Russian brands and presence.
---
---
"This is an important move for Nestlé, taken in a very challenging time for the country," Head of Nestlé's South Eastern Europe Market Division Alessandro Zanelli said in a statement, according to Reuters. "I am proud to confirm our commitment to invest in Ukraine. The hub will aim to supply both Ukrainian and all other European markets."
Since the start of the war last February, Nestlé has been providing humanitarian aid, including food and drinks for Ukrainians and their pets, donating more than 4,000 tonnes of products to support Ukrainians both inside Ukraine and those who have fled to neighboring countries.
Companies in this article