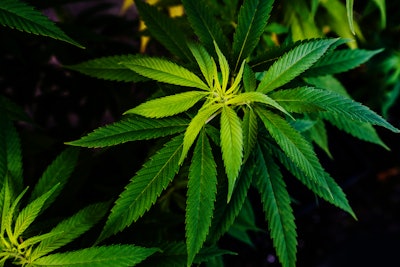 While major processors like Diageo and Molson Coors make news headlines about the possibilities of the cannabis-infused beverage sector, some building/design companies firmly told ProFood World they are not embracing the market sector. Still, other engineering consulting companies are forging ahead.
According to Tammi McAllister of CRB, the engineering firm completed an edibles project in the southwest earlier this year and was recently awarded a Colorado project with a CBD concentrates manufacturer. "This industry is growing rapidly, and we've heard from several small operations that are looking to scale up production in the near future," she says.
Jeff Lewandowski of Dennis Group says the cannabis market is here to stay. "It's amazing to me in the last six months how many folks have reached out to us about it," he says. The plants have the same sanitary feel of a food plant, he adds. "If you'd asked me five years ago, I couldn't have imagined it, but I think it's going to take a big part of the market," Lewandowski says. Dennis Group is currently working on a cannabis-related project.
As the legislative environment around cannabis continues to evolve, Stellar's Todd Allsup says his firm is looking at the market segment but has not been involved with any projects. "We're viewing it very delicately," he explains. "Until there's a federal position taken, it's been hard for companies to get into that space because of the risk."
According to a 2018 report from PMMI Business Intelligence, Here to Stay or Up in Smoke: A Look at the U.S. Cannabis Market, child-proof packaging is currently a major focus for industry innovation. Some companies are experimenting with containers that have combination locks that are web-enabled and connected to physicians' offices.
Edibles are often cited as the fastest-growing market with the most potential, but food processors manufacturing cannabis-infused candy, soda, baked goods, etc., are presented with the special challenge of keeping innocuous-looking packages and products out of the hands of children, seniors and pets.
Cannabis companies also want to find machinery that aids in detecting and eliminating contaminants on the plant, the report states. Better, faster CO2 extraction equipment is also in demand, but industry experts are unsure whether this technology will become more widely accepted.
Companies in this article