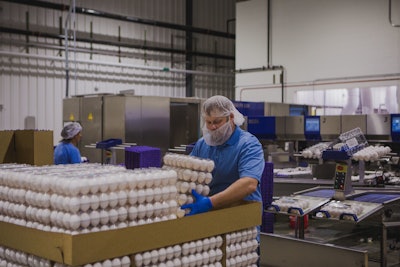 ​The Great Falls Montana Development Authority (GFDA) announced that Great Falls, Montana, is the least expensive market to operate a food processing plant based on a review of 25 U.S. cities. Conducted by The Boyd Company, the study found that annual operating costs for a 325-person food processing plant in Great Falls are 25 percent less than the most expensive metro, Boston, Massachusetts.
"Our analysis focused on geographically variable cost elements considered to be most pivotal within the corporate site selection process," says John Boyd, principal of The Boyd Company, a Princeton, New Jersey-based site-selection firm. "Great Falls came out on top because of its low land and construction costs, and its proximity to raw materials, including livestock, wheat, nuts and seeds."
Boyd surveyed 25 metro areas with high concentrations of food processing companies that receive raw materials from the Great Falls region, including Boston; Newark, New Jersey; Fairfield, California; Seattle, Washington; San Diego, California; Los Angeles, California; Omaha, Maine; Portland, Maine; Hersey/Lebanon, Pennsylvania; Atlanta, Georgia; and Boise, Idaho.
The Great Falls region is an emerging destination for food processing plants with a recent investment of $20 million by Montana Specialty Mills on a new processing center. Other food processing companies in the region include Pasta Montana, which recently invested $6.5 million in a line expansion; Montana Eggs ,which recently opened a new $9 million facility; Montana Milling; General Mills; and CHS Nutrition.
"Selecting Great Falls as the location for our food processing plant gave us greater control over the cost and the quality of our raw ingredients. The region's low cost-of-living and low energy prices have provided a further competitive advantage, allowing us to plow funds back into quality improvements. The value that we offer by combining lower prices with superior quality has driven increased market share and stronger financials," says Dan Bateman, executive VP and CFO of Pasta Montana.
The full results from The Boyd Company's Cost Comparison Survey are below from most to least expensive.
FOOD PROCESSING PLANT - OPERATING COST RANKINGS
1. Boston, MA
2. Newark, NJ
3. Fairfield, CA
4. Seattle, WA
5. San Diego, CA
6. Los Angeles, CA
7. Minneapolis, MN
8. Chicago, IL
9. Stockton, CA
10. Modesto, CA
11. Bakersfield, CA
12. Fresno, CA
13. Portland, OR
14. Denver, CO
15. Rochester, NY
16. St. Louis, MO
17. Portland, ME
18. Hershey/Lebanon, PA
19. Atlanta, GA
20. Cincinnati, OH
21. Dallas, TX
22. Buffalo, NY
23. Omaha, NE
24. Boise, ID
25. Great Falls, MT