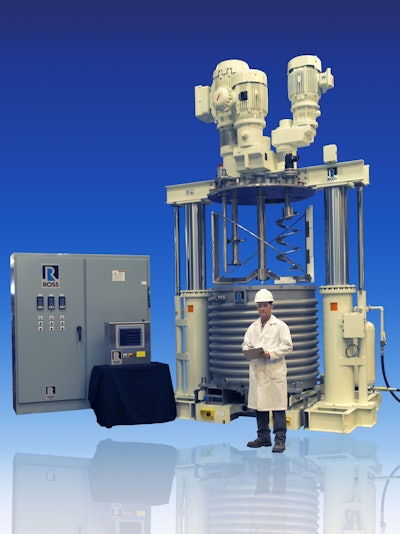 Equipped with a custom combination of independently driven agitators, the Ross VersaMix VMC-500 multi-shaft mixer is intended for medium- to high-viscosity applications up to several hundred thousand centipoise, including a range of slurries, pastes, gels and suspensions. An anchor agitator with helical flights and a screw auger agitator work in tandem to promote product turnover and bring air pockets to the surface, while two saw-tooth high-speed disperser blades impart shear for powder wet-out and de-agglomeration.
Companies in this article
Videos from Charles Ross & Son Company, Inc.