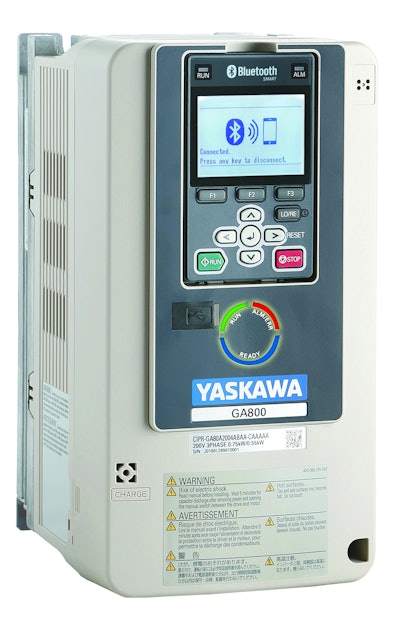 Built to control traditional and emerging motor technologies through 600 HP, the Yaskawa GA800 variable speed drive is suitable for a range of applications. The drive includes a high-resolution multilanguage display with data logging; embedded safe torque off; and an integrated brake transistor. Programming can be done without main power through an embedded USB port. The drive is available in 240 VAC three-phase and 480 VAC three-phase models.
Companies in this article
Videos from Yaskawa America, Inc.