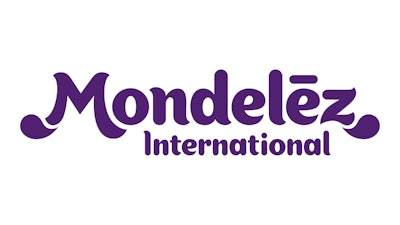 Mondelēz International has published its 2020 Snacking Made Right Report, highlighting how the company's differentiated approach to environmental, social, and governance (ESG) is driving global progress against its ambitious 2025 targets and creating long-term value for the business and its stakeholders. Mondelēz International's approach to ESG enables the company to build a sustainable snacking company and deliver lasting change at scale by prioritizing where it can have the greatest impact, focusing on innovative and measurable solutions, and collaborating to drive sector-wide transformation.
Mondelēz International's continuous efforts to deliver positive change have led to significant, business-impacting results, such as enhanced sustainable sourcing programs, significant emissions and waste reductions, and stronger connections with consumers and customers. In the past year, the company made meaningful progress against its sustainability and well-being goals and exceeded multiple targets, including:
Sustainable Ingredients

68% of cocoa volume sourced sustainably via its signature sourcing program Cocoa Life
98% palm oil sourced from suppliers aligned to Mondelēz' 2020 Palm Oil Action Plan

Environmental Impact

20+% reduction in CO2 from manufacturing, exceeding the target of 15%
30+% reduction in priority water usage, exceeding the target of 10%
30+% reduction in total waste from manufacturing, exceeding the target of 20%

Packaging Innovation

94% of packaging designed to be recyclable

Well-being

16% revenue from snacks from portion control snacks

Community Support

Established the Sustainable Futures platform to amplify long-term positive impact for people and the planet through innovative social investment and partnerships
Delivered more than $30 million globally for COVID-19 relief efforts, including a recent $2 million donation to support India's fight against the pandemic
Mondelēz International's Snacking Made Right report also reaffirms the company's 2025 environmental goals, including:
Cocoa

100% of cocoa volume for chocolate brands sourced through Mondelēz' signature sustainable sourcing program Cocoa Life
Carbon

10% reduction in science-based, end-to-end C02 emissions
Packaging

100% of packaging designed to be recyclable and labeled with recycling information
25% reduction in the use of virgin rigid plastic
---
---
"We have a clear and distinctive approach to sustainability, one that is aligned to our business strategy and informed by our understanding of the issues that are most material to us as a business," says Christine Montenegro McGrath, vice president and chief of global impact and sustainability at Mondelēz International. "Moving forward, we will continue to target our efforts, prioritizing where we can have the greatest impact, tackling root causes, measuring our progress and investing in scalable solutions, while remaining flexible and open to new ideas so we can drive lasting and meaningful change at scale."
For the full report, or to view Mondelēz' performance dashboard, see the Snacking Made Right Report.
Companies in this article